Lockdown Victory: An Autobiography Complete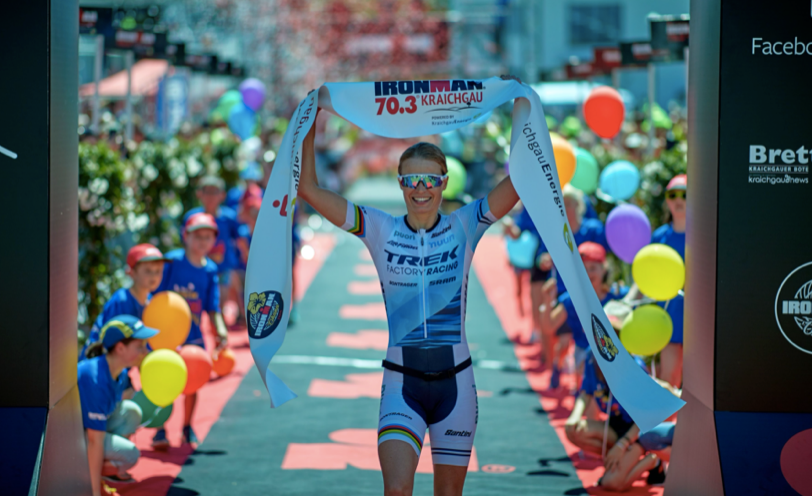 photo by Isaak Papadopoulos
Helle Frederiksen shares lessons from writing her autobiography in quarantine... 
Corona lockdown, for the most part, and in the grand scheme of things, has been anything but ideal. That said, as is so often the case, there's always opportunity and goodness bundled amongst a whole lot of roughness. 
Lockdown has definitely not been what I consider ideal, however, considering my need to actually be locked away from the world in order to hit the publishing deadline of my autobiography, the timing of "lockdown" hasn't been all that bad for me. 
Since October of 2019 I've been deeply immersed in the writing and completion of my autobiography. A book commissioned by one of Scandinavia's biggest publishers, Lindhardt & Ringhof, that tells my story, in my words of how I developed, journeyed and rose through hardship to become an Olympian and World Champion in Triathlon.
It's been quite the process, and whilst it has been very tough and tiresome on times, it has really enabled me to reflect on my career as a professional athlete with an immense sense of pride and gratitude. 
On May 7th the 76,000 word manuscript for my autobiography - The Hunt for Victory - hit the printers. Having now had a period of low pressure and no deadlines, as I have done throughout career, I've journaled my thoughts and have 3 lessons that I've learnt along the way: 
The ability to put everything into perspective. Stand outside yourself and look in. As a process writing my autobiography was so good for me. I was very content with everything I'd achieved as an athlete. I always knew I'd one day reach a point where I wanted to move on from being a sports performer. I'm an all or nothing person and I believe that in-order to grow we must avoid becoming content, but that doesn't mean we can't celebrate what we've achieved. As many high-performers can relate to, when we're in a process of hunting major goals, we often don't take the time to stand outside of our self and look in, I'd encourage everyone to do this more often.
How you ride out the tough times defines you. Defeats and hardship are a part of success - of the many things that champions have in common, riding out the rough seas makes us grow to become stronger and better versions of our self. We are all humans and humans have emotions. Therefore, when you are faced with adversity, allow yourself time to react, don't let the tough times consume you forever, but allow yourself time to absorb them and then build your plan to overcome them.
Sport has given me tools for life. I now approach goals or dreams the same way I did when I was a professional triathlete. I prepare relentlessly, I set targets and optimize the best way I can, I take responsibility and ownership of achieving the targets I set and I stay in the process until either the target is achieved or the goal posts are moved. Above anything I have learnt that there is no straight way to success. Sport has exposed me to this in a very real and raw way. Sport has toughening me, it's made me independent and it's taught me the true meaning of term "nothing worth having comes easy."
My autobiography - The Hunt for Victory - is my 76,000 words autobiography. Intimately walking the reader through my story. From being a committed 5 year-old swimmer dreaming of the Olympics, dropping out of elite sport to pursue education, and returning as a late starter to Triathlon. I retired as a professional triathlete in August 2019 aged 38 and having eventually fulfilled my Olympic dream, becoming a World Champion, a 10 x IRONMAN 70.3 Champion and one of the fastest female triathletes in the sport. My autobiography is more than just a story, it's a reflection on the process of what defined me and so many other world champion athletes.
Helle's book will become available in English later this year...