Why Race the Hot Chocolate 15k?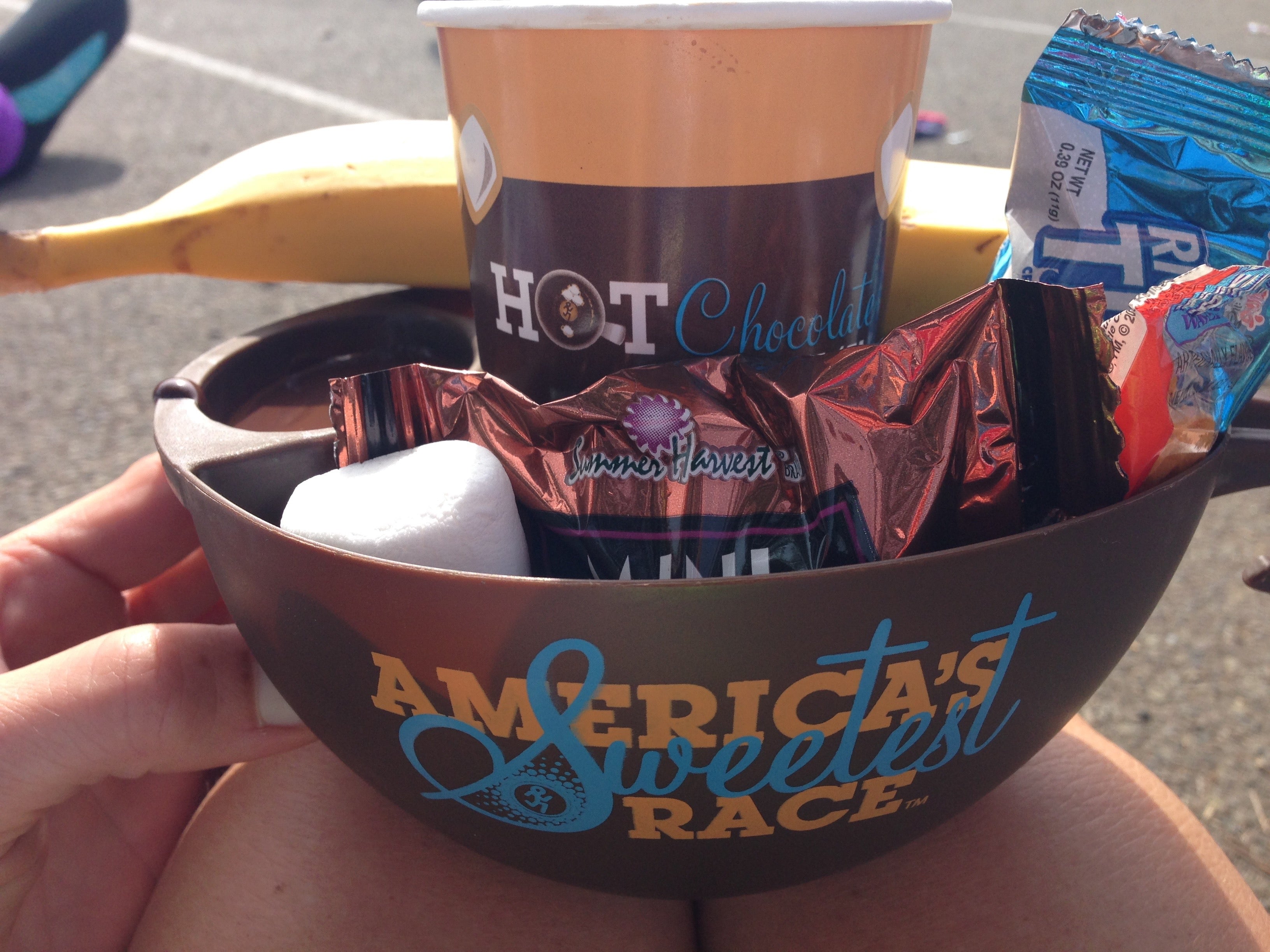 We're excited to announce that we are the official hydration sponsor of The Hot Chocolate Race Series in 2016! We've always loved running Hot Chocolate Seattle, so with a little help from Team Nuun, we thought we'd share 10 reasons why you should run a Hot Chocolate 15k too!
 Chocolate! You get the best finish line chocolate fondue at the finish along with hot chocolate too! (if that's not enough of a reason, keep reading)
 The distance is doable for most people, not too long but not too short. If the 15k sounds daunting, there's often a 5k option as well.
 Swag on swag on swag. Hot Chocolate always brings their a-game: hats, the best quality drawstring bags you'll find at a race, a jacket, and a mug.
And don't forget our special edition Hot Chocolate bottle!
 The 15k runners receive a medal that looks like a candy bar! The medals are designed to incorporate not only a bar of chocolate but your local city as well. 
 The course is a mini-party and really fun to do with friends. Along the course, you'll find the usual aid stations (complete with Nuun) but also chocolate!


The race gear shop has some cool stuff. Who doesn't want a hat or shirt that says "will run for chocolate"?
 The race is very well organized. From pack pick-up, to the volunteers on course, to the finish line party, everything goes smoothly and is a lot of fun.
Tired of paying an arm and a leg for your race photos? Hot chocolate provides all runners with free race photos, video and runner tracking!
Did we mention the chocolate?!!
Thanks to the Team Nuun members that contributed: Jody Stoops, Lida Vanasse, Sheena Caines, and Tara Schwitzman.