Arielle, Brand Marketing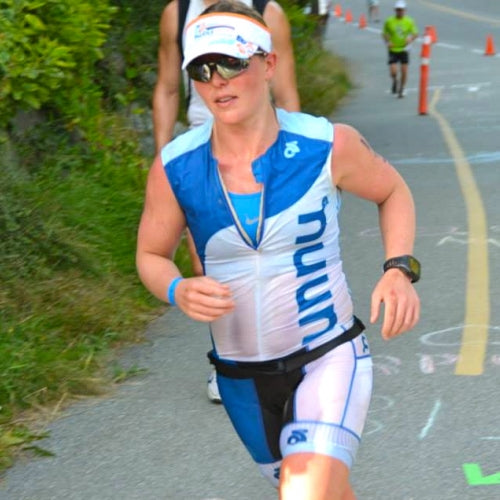 the folks of nuun are use to wearing a lot of hats, and our marketing guru arielle definitely falls in that camp. she is responsible for nuun's marketing and partnerships, and just generally keeping the rest of the office in line. for the first 16 years of her life arielle excelled at gymnastics, but after an injury made her give up the sport for good she laid low. it wasn't until 2009 did she start running and ever since then, she just kept going.
"i started out running a half marathon with the goal of finishing, and ran a full marathon a few months later. during my second marathon i qualified for boston, and my running dreams came true in april 2011 as i ran down boylston."
it didn't take long for the portland native to immerse herself in triathlons, where passion merged with addiction. after one race, an ironman would be born. to date, arielle has completed 11 half marathons, 3 marathons, 1 sprint tri, 1 olympic tri, 7 half ironmans, and 3 full ironmans.
when not killing it in the tri world, arielle spends time with her husband and adopted australian shepherd tucker.
athletic accomplishments:
boston marathon qualifier 2011
ironman all world athlete (silver) 2014