10 Tips for a Successful First Marathon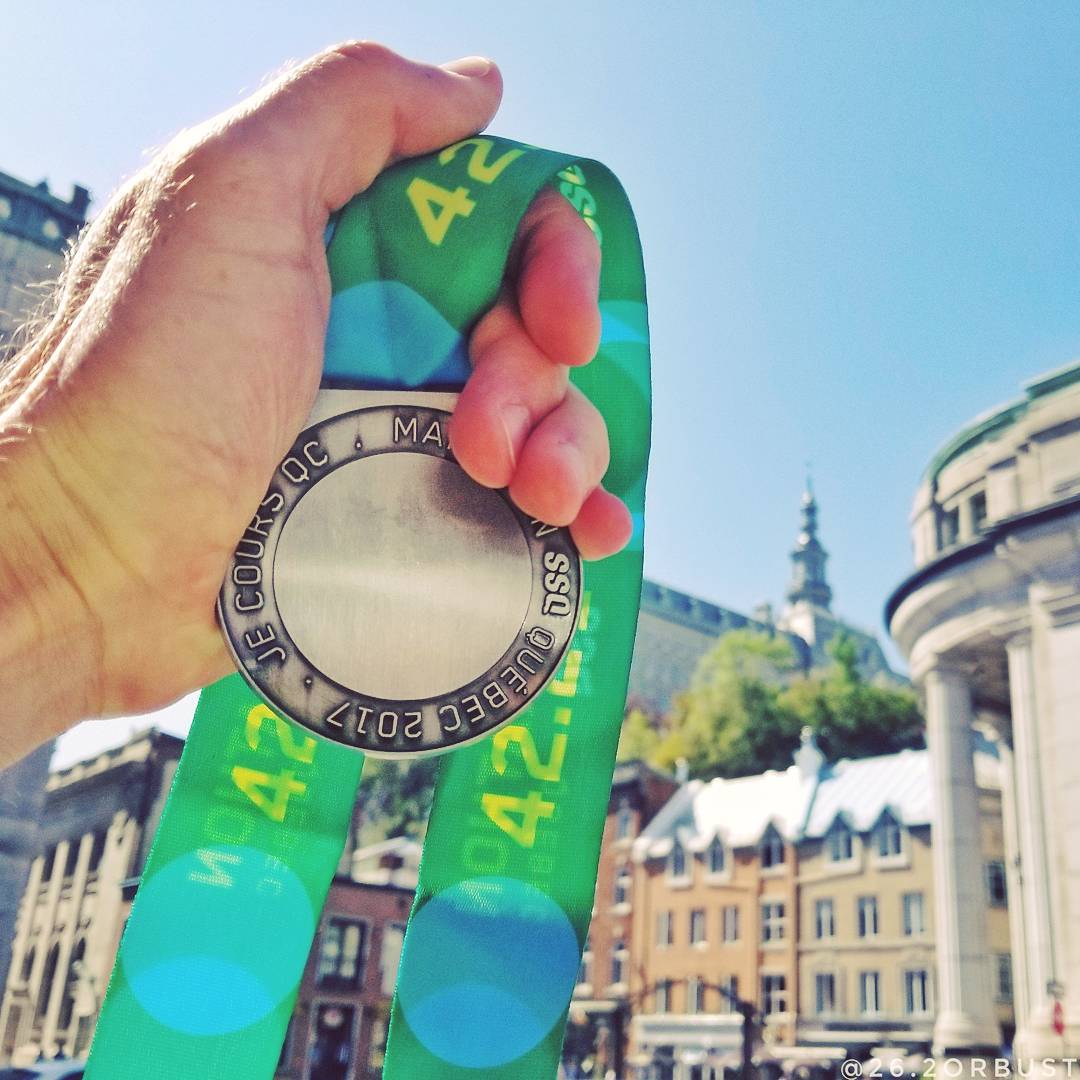 It's officially September, and that means fall marathon season! Any marathoner will tell you there's no feeling quite like the first time you finish 26.2 miles. And to help you reach your first marathon finish line, we have a few tips to ensure a successful race day!
1. Run or bike the course
Checking out the course beforehand will help you mentally prepare for race day. You'll know what to expect and where the hills are.
2. Nothing new on race day!
This means shoes, fuel, and yes, even the race shirt. You've never run in the race shirt before, and you don't know if you'll chafe. Save it for after the race as a celebration tee!
3. Train at the time of the race.
As much as possible, complete your long training runs around the same time as the race will be, particularly if you aren't a morning runner. Your muscles and your mind will be better prepared on race day
4. Train the way you want to race.
You can't run an 8:00 minute pace for 26.2 miles if all of your runs are slow and easy. You need to mix in tempo runs.
And while you're training your legs, you should also train your gut. Practice your fuel strategy during training runs. If you're planning on carrying a handheld, train with a handheld.
5. Have multiple goals.
Your "B" goal should be slower than your "A" goal, and your "C" goal should be to have fun! Having multiple goals means you still have a target to keep you going, no matter how you're feeling during the race.
6. Then tell someone!
If you need help holding yourself accountable, tell your goals to a friend. Saying them out loud makes them real. And you'll also have a friend that will check in with you to help keep you on track.
7. Wear extra layers at the start line.
If can be cold at the start of a marathon. Grab some old clothes to wear as extra layers at the start line, then shed them before the race begins. You'll stay warm without overdressing for the race, and most races donate clothes left behind.
8. Aid stations are bottlenecks.
Head to the end of the aid station to avoid the large crowds. And no, you don't need to learn to run and drink at the same time from those small cups. It's okay to slow down to a walk, just remember to pull over to the side.
9. You can't bank time.
You might think that you can "bank" time by running extra fast in the beginning, but it doesn't work that way. Running too fast in the beginning will just tire you out.
10. Find your mantra.
Having a positive mantra will help you power through the harder parts of the race. And don't be afraid to say it out loud!
And remember: it doesn't matter if you hit your time goals. You just ran your first marathon ever and that's pretty cool!