Back To School Family Fitness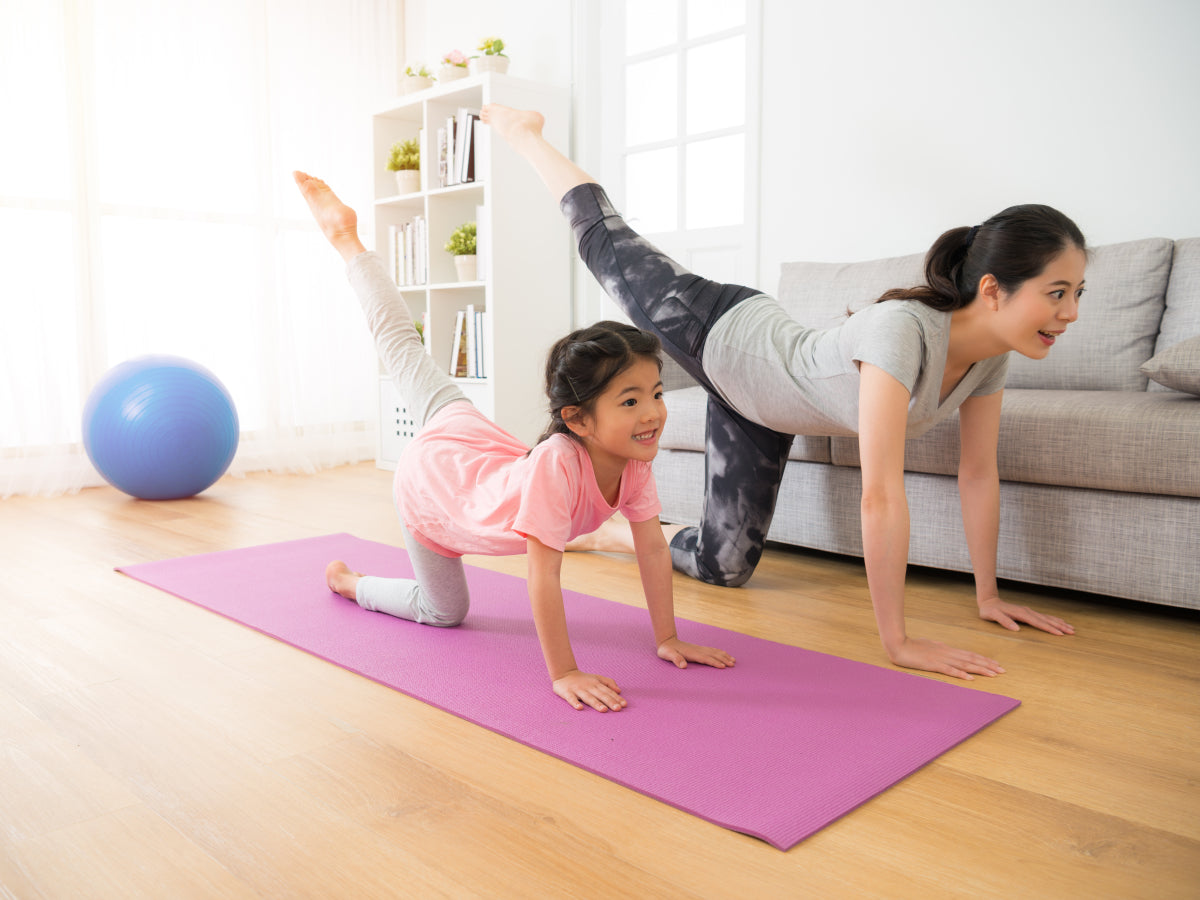 School is starting up again soon, and while there may be some uncertainty about what the specifics of a school year will look like in 2020, one thing is certain: physical education and activity are crucial to a growing child's health and wellbeing. Below we've compiled several resources that will give you and your family the knowledge and tools to incorporate fitness into your daily routine going into the new school year. Enjoy! 
Videos for Family Workouts:
A sedentary lifestyle is unhealthy no matter how old you are. With many children and parents sitting on computers all day to connect with classrooms and coworkers, it's important to break up these long sedentary hours with movement breaks. There are several Youtube channels that have content specific to family fitness. This 10 Minute Family Cardio Routine is a great way to get the blood pumping in between meetings and classes. Some videos (like this Avengers themed workout) are especially well-suited to younger children, but if you're the parent of a teenager any standard workout video should do the trick. Ideally, you want to be moving as a family several times a day with lots of movement variety built in. Go for a walk around the block in the morning, and wrap up the school/workday with a family friendly yoga practice. By participating in fitness with your children you demonstrate the importance of healthy activity levels, you bond over a shared experience, and you build a routine that makes the days predictable and sustainable.   
Tools for Teaching:
In addition to being active as a family, it's important to build your child's awareness of their body and it's needs in order to be healthy. For little ones, an activity book that provides fun ways to learn about the different systems of the body is a great way to lay foundational knowledge for a lifetime of bodily awareness. For older kids, now is a great time to teach about life skills and healthy choices by involving them in the planning and cooking of healthy family dinners. Nutrition as well as safe food handling practices are an invaluable skill that will help your kids make a graceful transition into the independence of young adulthood.     
Outdoor Activities:
Spending time outdoors is crucial for overall health and wellness. Not only does exposure to natural light help regulate your sleep cycle and improve mood, it also leads to higher levels of productivity. In addition to setting up family workstations to take advantage of natural light in the home, make sure that you and your children are getting outside at least once a day. This can be as simple as walking around the block, but we hope that you'll also consider some fun field games and activities that can be enjoyed in the yard or at the park. Sack races, hula hooping contests, and good ol'fashioned tag are great ways to get everyone's spirits up. You can also set up yard games like a beanbag toss or use plastic bottles and a golf ball to improvise a lawn bowling setup.       
No matter how your family chooses to be active this school year, we hope you'll do it together! Sharing the joy of movement with children, and celebrating healthy habits as a family builds a foundation for a lifetime of wellness. Does your family have any healthy routines? Share in the comments below!