Hydrating for Virtual Races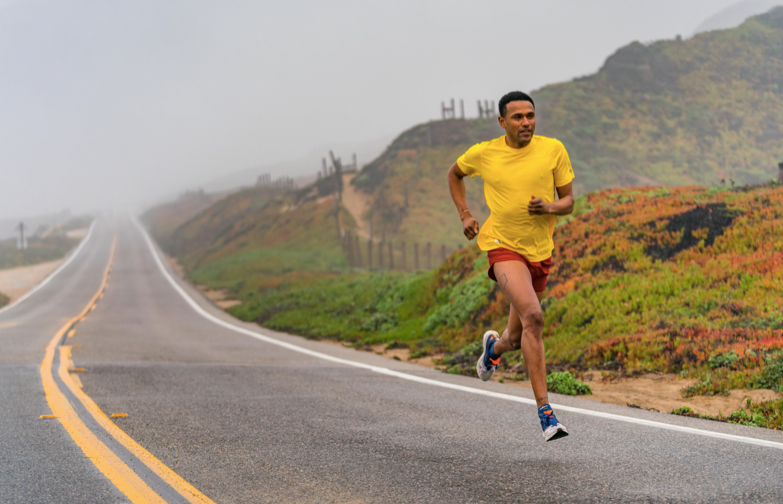 Virtual races are a great way to motivate yourself and stay engaged in your training. Whether you're running a full marathon or 5k, running a virtual race requires you to plan your hydration strategy in advance. Hydrating for virtual races is as crucial as hydrating for a regular race but made more complicated by the lack of structure and aid stations set up along your route. If you're planning to run a virtual race we have a virtual race hydration plan guide to help you think through the challenges and opportunities unique to virtual races.
Train Normally
A marathon is 26.2 miles no matter where you run it. A 5k is 5k no matter what time of day you get started. Training for a virtual race should be like training for any other regular race event. This means you should pay close attention to your nutrition and hydration, especially during the final weeks before the virtual race.
Plan Your Route to Plan Your Hydration
Before you can plan your fuel and hydration strategy for a virtual race you need to determine where you'll be running that virtual race. We've all seen the creative solutions runners are coming up with in the age of quarantine—like the French man who ran an entire marathon on his balcony. Whatever solution you come up with, choosing the course you're going to run will give you a better understanding of your fuel and hydration options.
Here are three of the most popular virtual race hydration strategies:
Carry Your Own Hydration and Fuel
Pros: By far the most independent of options allowing you to hydrate and fuel during a virtual marathon at intervals and frequencies that feel best to you no matter where you're running or for how long.
Cons: Adds extra weight and gear to your run.
Things to Consider: If you're planning to carry your own hydration and fuel on a virtual race make sure that you test and train with the exact gear and goods you'll be using. Also, have a plan for trash if you'll be carrying individually wrapped items. We find that a small plastic baggie is a lifesaver for keeping sticky wrappers from getting jumbled up in your other provisions.  
Set Up an Aid Station on a Looped Course
Pros: Speedy and highly customizable, having your own personal aid station on a looped course lets you focus on running, not carrying. If you're doing a looped course in your own neighborhood then you have the added benefit of having access to your own bathroom. Is there anything nicer than being able to use your own bathroom on a long run? Nope. There is not.
Cons: Without an attendant your aid station might attract attention from the local squirrel and bird population. Also, depending on the weather snacks can get a little melty… A cooler is probably a wise idea and an attendant is an even better one.  
Things to Consider: If you're running a loop in your neighborhood and setting up an aid station near your home it's probably a good idea to let neighbors know your plans. Not only can they come out to cheer you on when they see you, but it also makes the appearance of said aid station less of a mystery. If your station is going to be un-manned it is also a good idea to have a little sign on the table to let people know that this is a virtual race aid station- not a free snack bar! 
Have a Partner Meet You at Pre-determined Locations with Fuel and Hydration  
Pros: Not only will your friend provide you with fuel and hydration, but one would also hope they'd have some enthusiasm and support to share as well!
Cons: There's always the possibility for even the best of plans to go awry. Cars break down. Directions get misremembered. Plan for the unexpected.
Things to Consider: Do a "dry run" of your virtual race route with your hydration buddy. Account for alternate weather. Think about parking. Have a plan for what to do if either of you misses the rendezvous point. If you're running a virtual race with another person ask if they can contribute a hydration buddy to spread out the responsibility between multiple people.  
Find Your Hydration Balance
The general rule for runs over 90 minutes is that you should be drinking between 4-8oz every 20 minutes. However, this isn't a method that works for everyone. On your longer runs test what hydration cadence works best for you and make notes after each trial noting your timing and how you feel. Nuun Endurance is designed specifically for exercise lasting longer than 90 minutes. With a streamlined and efficient hydrating formula, Nuun Endurance minimizes GI issues and is a favorite among long-distance runners.
Start Early
Thoroughly hydrate your body for the entire week before your planned run, then be sure to drink a full 16oz of water before bed the night before your virtual race. The day of the virtual race, 2-3 hours before you start, consume 16-24oz of hydration. We like Nuun Prime's pre-workout formula for this step. The blend of complete electrolytes, potent adaptogens, and vegan BCAAs gets your body ready for a challenge.    
Don't Neglect Rehydration
Throughout your training, and especially after long runs, rehydration is an important step in proper muscle recovery. Giving your body the protein, nutrients, electrolytes, and fluids it needs to replenish and restore makes it possible to resume training day after day. Nuun Recover is our answer to your body's post-run needs.    
Are you looking forward to any virtual races this year? Share your plans in the comments below so we can all cheer you o