Introducing: Nuun Sport Hydration…Powder!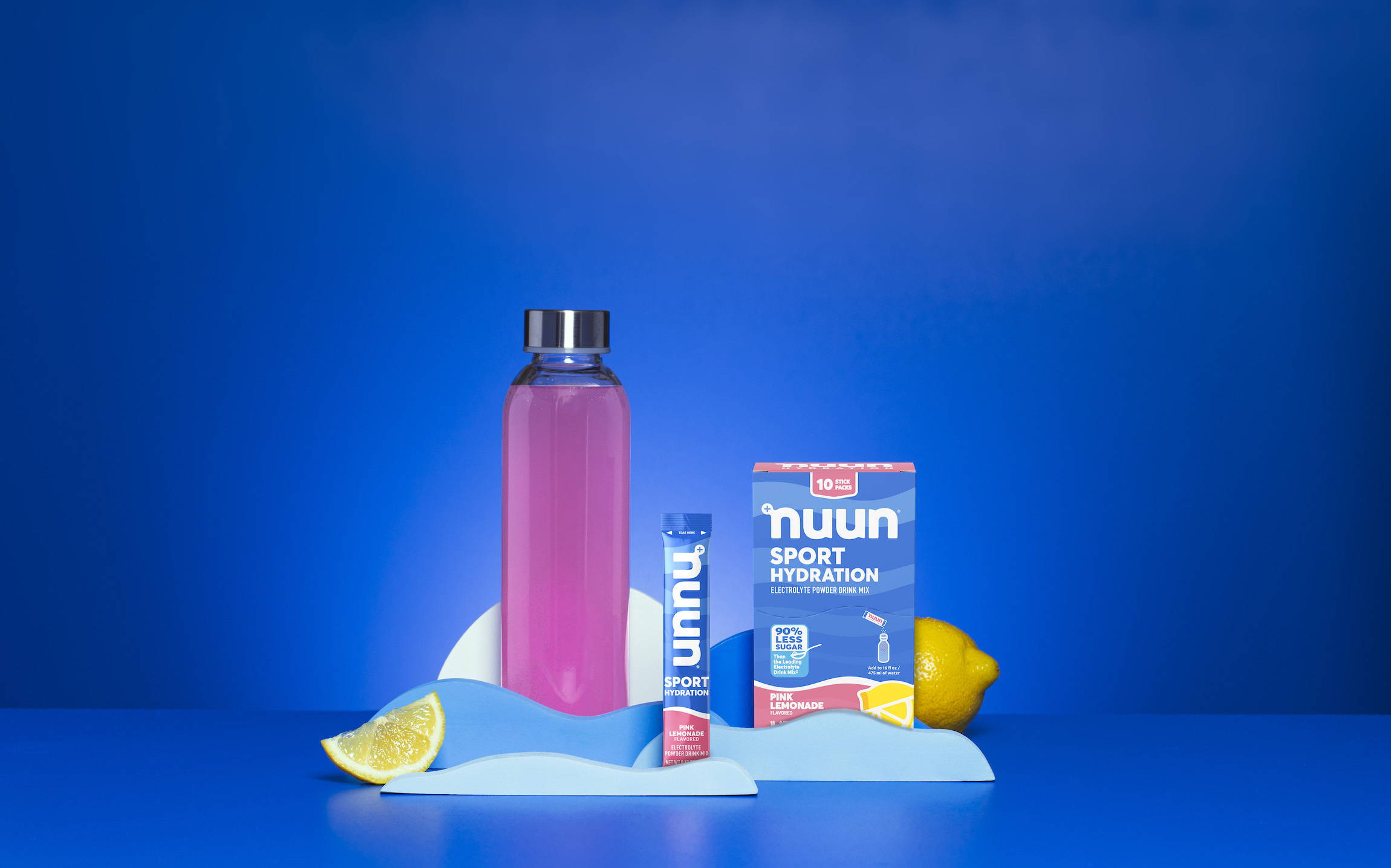 Nuun Sport Hydration: Two Ways to Hydrate On the Muuv
Say hello to the newest member of our Nuun Sport Hydration family: Nuun Sport Hydration Powder! Designed for proactive hydration, this convenient hydration powder combines everything you love about Nuun Sport tablets with the versatility of a powder pack. Plus, Nuun Sport Hydration Powder has 90% less sugar than the leading electrolyte drink mix‡—and it's downright delicious!
Why did we introduce Nuun Sport Hydration Powder to our line of innovative hydration products? Because at Nuun, we're expanding our commitment to delivering optimal hydration for your active lifestyle. That means offering more options to fit the way you like to hydrate—so you can customize and enjoy your hydration experience like never before. The next evolution in on-the-go hydration is all about choice!
| | | |
| --- | --- | --- |
| | Nuun Sport Powders | Nuun Sport Tablets |
| | | |
| | | |
| | | |
| | | |
| | | |
| | | |
Fizz Free or Effervescent: You Choose!
Like our beloved Nuun Sport tablets, Nuun Sport Hydration Powder has optimal electrolytes, 1 gram of sugar per serving, and refreshing flavors. So, what's the difference between our electrolyte tablets and powders? Let's clear up the distinctions!
Nuun Sport Hydration Powder
Our convenient new hydration powder flaunts the following features:
●      Two new flavors: Choose from Pink Lemonade and Strawberry Kiwi
●      Convenient, single-serving sticks: Just rip, shake, and sip!
●      Fizz-free sips: A tasty, refreshing option without effervescence
Nuun Sport Tablets
Our popular hydration tablets are known for:
●      Beloved flavors: Choose from favorites like Strawberry Lemonade and Lemon Lime
●      Ease of use: Simply add one tablet to 16 fl oz of water and let it dissolve before enjoying!
●      Effervescence: A light, refreshing taste with a little bit of fizz
Both
Both Nuun Sport tablets and Nuun Sport Hydration Powder hydrate better than water alone* and contain: 
●      5 essential electrolytes
●      1 gram of sugar per serving
●      Clean†† ingredients
Both are perfect for use before, during, and after movement to help you stay hydrated when it matters most. Oh, and they're both downright delicious!
We have a feeling you'll want to stock up on your favorite Nuun Sport tablets AND our new Nuun Sport Hydration Powder. When it's time to break a sweat, you can reach for whichever format you're craving!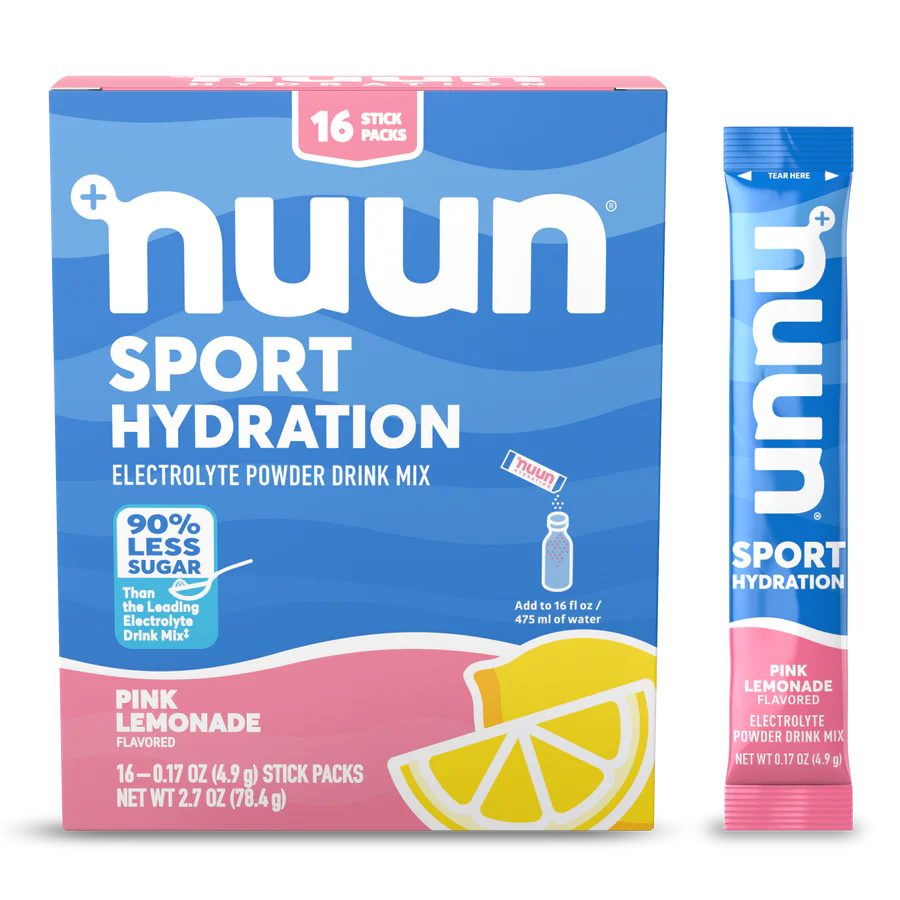 Learn More about Nuun Sport Hydration Powder
Don't let dehydration hold you back: Rip, shake, and sip your way to optimal hydration with Nuun Sport Hydration Powder!
*These statements have not been evaluated by the Food and Drug Administration. This product is not intended to diagnose, treat, cure, or prevent any disease.