Introducing: Nuun Vitamins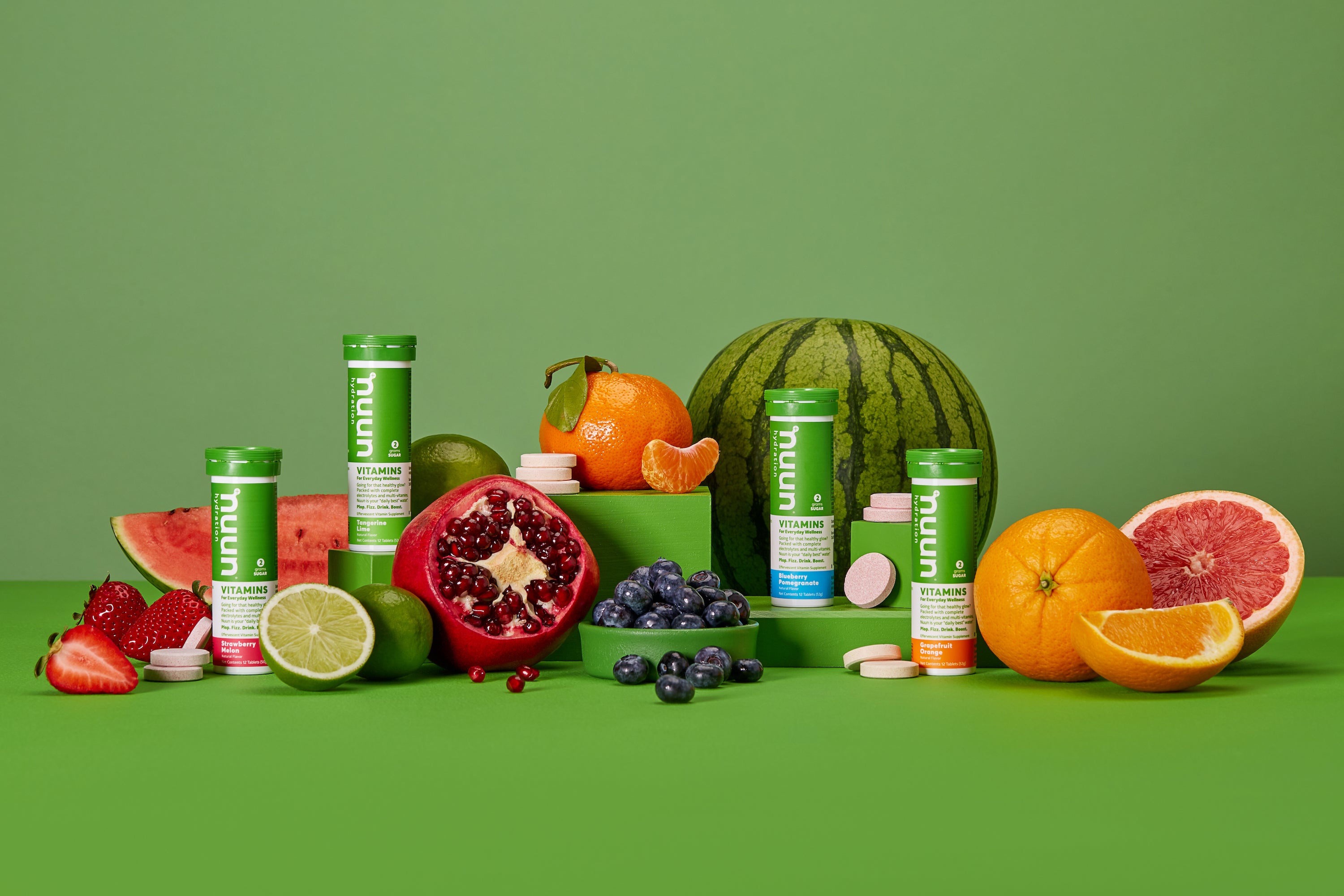 By Vishal Patel, 
Chief Nutritionist
Over the past two years we've been working very hard on creating a product that would aid in hydration, as well as health and wellness for those times we're not exercising. Why? Because how you recover and strengthen your immune system will help determine the effectiveness of subsequent workouts. And we know hydration, as well as some key vitamins, will aid in boosting your immune system and ensuring your muscles and bones stay healthy.
What is Nuun Vitamins?
Nuun Vitamins is an effervescent vitamin and electrolyte tablet. It contains a blend of 11 vitamins and minerals to aid in hydration and your overall health and wellness. Like most Nuun products, Nuun Vitamins is low in sugar (2 grams) and calories (10 per tablet). Vitamins is also vegan and certified gluten-free.
Why create Nuun Vitamins?
You know you need to stay on top of your hydration during exercise, but it's just as important while in recovery mode and on rest days. Water can only hydrate you to a certain degree and is often not enough on it's own.
So, like all Nuun products, we started with our base: electrolytes. Nuun Vitamins has a lower electrolyte profile than active or energy, but it is designed to match what you need when at rest. Nuun Vitamins contains a mix of sodium, potassium, magnesium, calcium and chloride.
Next step was to identify the optimal blend of vitamins. We wanted to help everyone with this product, not just athletes. We believe everyone deserves to experience hydration that tastes this good (as said by our fearless-leader, Kevin Rutherford). We live in a chronically dehydrated society. Adults and children are simply not consuming enough fluids throughout the day to maintain. And, in my opinion, the easiest thing we can all do to improve health and wellness is stay hydrated. So we did some research to help determine what nutrients are being under and over consumed, and then we looked at what vitamins athletes need most.
Ultimately, we settled on vitamin A, C, D, E, folate, and B6.
So why drink Nuun Vitamins?
To put it simply, vitamins helps you make your water count. While you don't need the electrolyte levels present in our active or energy product lines when at rest, water alone is not enough. By also consuming beverage that is low in calories, you can increase your daily intake of fluid while also taking in nutrients that will boost your immune system, and improve muscle and bone health. The light, refreshing taste of Nuun Vitamins will keep you reaching for your bottle.
Vitamins comes in 6 delicious flavors - Strawberry Melon, Blueberry Pomegranate, Tangerine Lime, Grapefruit Orange, Blackberry Citrus, and Ginger Lemonade. Give them a try and let us know which one is your favorite!