Micah's Citi Bike Ride Recap!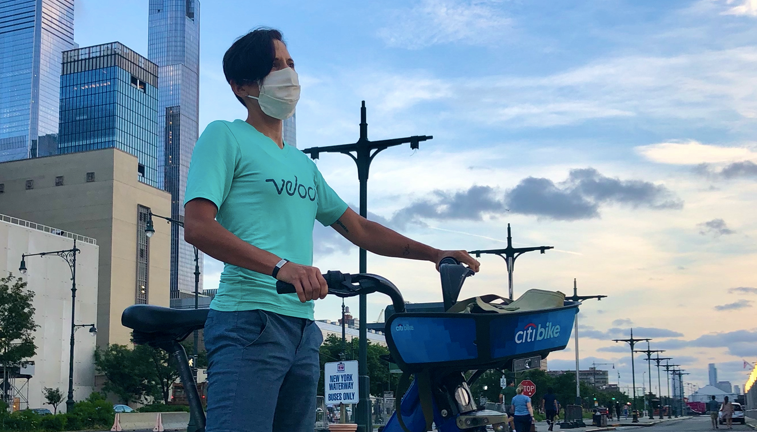 Sunday, July 19th began at 3:30am. I filled a 1-litre hydration pack and a water bottle with ice, water, and Citrus Mango Endurance Performance Hydration Drink Mix. I knew I was going to sweat a lot by the time the day was done. 
My goal: ride 100 miles on a Citi Bike, in order to raise money for The Brown Bike Girl , WE Bike NYC , and Pascua Yaqui Cycling. These organizations are getting more communities on bikes, who might not otherwise consider it. Over the last several weeks, I've witnessed a lot of talk, and a lot of promises, but I wanted to DO something. I wanted to be active in a positive way.  
I officially began my ride at 4:15am. Across the Williamsburg Bridge, through lower Manhattan, to the Hudson River Greenway bike path, where I'd spend the next 8 hours. It was billed to be one of the hottest days of the year, and it delivered. Luckily, my early start gave me several hours of easing in. As the sun came up, the west side remained relatively cool and in the shade. Staying on the path, which crosses very few streets, and thus almost no slow-downs, allowed me to keep a decent pace. 
I decided that the best way to get the most miles in without any stops (except to refuel) was to stay on the bike path. So I rode up and down for 4 full laps: from the top of Manhattan, back down to Battery Park. While I would have loved to loop around lots of different neighborhoods throughout the 5 boroughs, the intensity of the heat wasn't going to make this a day for meandering. I knew I needed to just concentrate on reaching my goal. 
Luckily, I had a team of people bringing me snacks and water. I only actually got off the bike one time, to use the restroom. Otherwise it was just replenishing liquids, snapping some pictures, and onto the next lap. 
By the end, I had seen the day and the path change dramatically. From complete darkness, to a scorching hot weekend afternoon. From sharing the path with almost no one, to making my way through tons of others, getting where they needed to go, and recreating in various ways. 
The GoFundMe is still open, and although I reached my fundraising goal, I'd love to give each of the organizations as much as possible. If you know the joy and freedom that comes with riding a bike, I hope you'll consider donating what you can. 
I reached 101 miles right where there was a cooling-off fountain in Pier 84 Park. I definitely needed that. Thanks so much to Nuun for keeping me hydrated, which was key on such a hot day. And thanks to everyone who supported this mission. 
https://www.gofundme.com/f/citi-bike-century