Nuun Instant VS Nuun Sport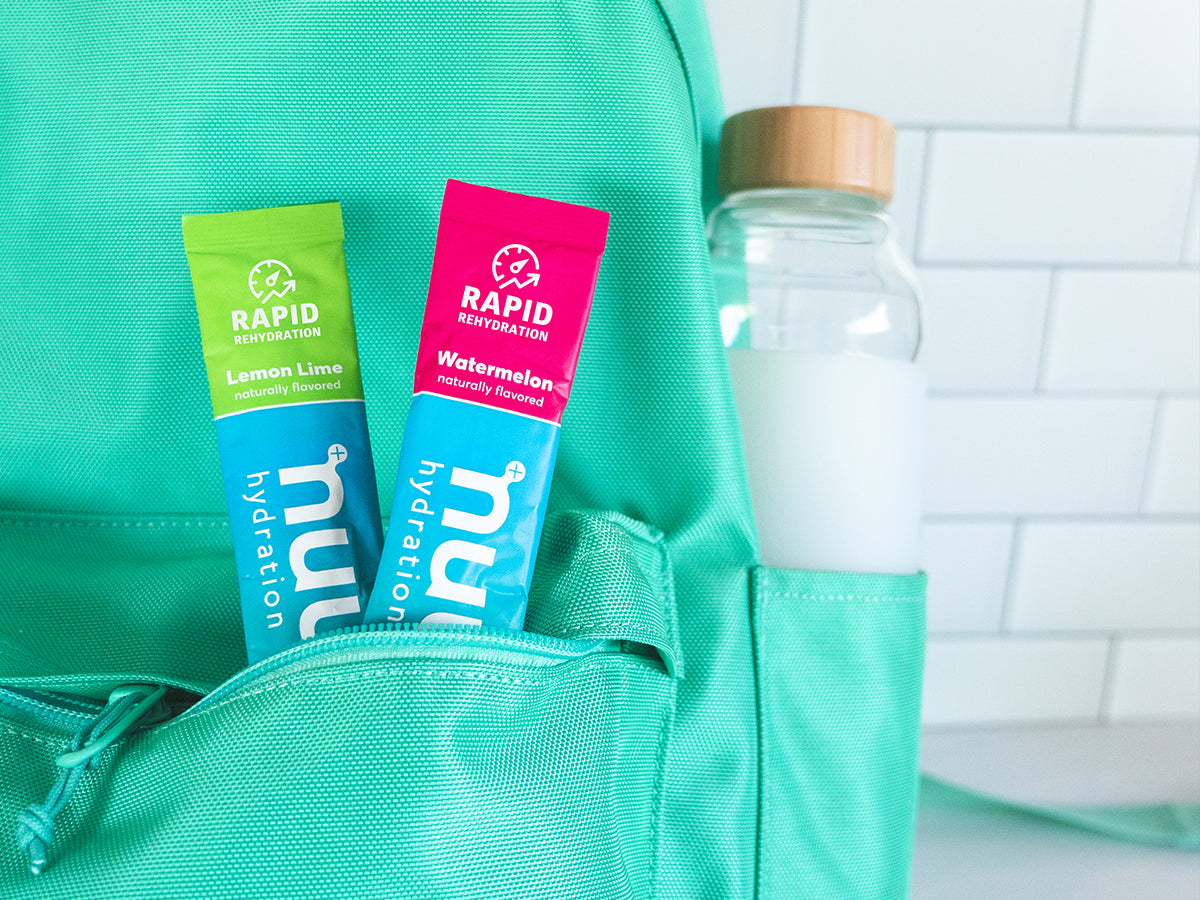 You've just come inside from a long walk. It's hot outside. You're thirsty. In your cabinet you see two Nuun products: Nuun Sport and Nuun Instant. Which one do you reach for? Which one is right for you, right now? If you're looking for a better understanding of the key differences between these two hydration enhancers read on! We've got answers.
Nuun Sport was designed as proactive hydration, meaning it works best for maintaining hydration under dehydrating circumstances (exercise, hot weather). Nuun Sport should be consumed before and during dehydrating activities and can be used to hydrate you effectively after a mildly dehydrating experience. If your symptoms of dehydration are minimal and you're not in a huge rush to rehydrate Nuun Sport is a fine option for rehydration.   
Nuun Instant is reactive hydration, meaning that if you find yourself in a dehydrated state Nuun Instant will rehydrate you faster than water alone. This is perfect for situations where you are uncomfortably dehydrated. This could be from illness, exposure to inhospitable environments, exercising without sustained hydrating efforts, or as a result of the dehydrating effects of alcohol. 
The Differences Between Sport and Instant
The key differences between the two products (aside from the tablet vs powder form) is the amount and ratio of electrolytes and carbohydrates. Nuun Sport was conceived as carb-free sports hydration and has only 1g of carbohydrates per serving. Nuun Instant on the other hand utilizes the hydrating function of glucose (a carbohydrate) to hydrate the body faster.
Here's a breakdown of some key ingredients in each product…
| | | |
| --- | --- | --- |
| Ingredients | Nuun Instant | Nuun Sport |
| Sodium | 520mg | 300mg |
| Potassium | 385mg | 150mg |
| Chloride | 250mg | 40mg |
| Magnesium | 8mg | 25mg |
| Calcium | 20mg | 13mg |
| Carbohydrates | 7g | 1g |
| Vitamins | 100% Daily Serving of C&B12 | N/A |
| Calories | 25 | 15 |
In short: Nuun Instant has electrolyte levels that are optimized for rehydrating a dehydrated person and is best for consumption when you are dehydrated. Nuun Sport has electrolyte levels that are designed to maintain healthy hydration and can be consumed before, during, and after mildly dehydrating activities (like exercise).