Nuun Pie Recipe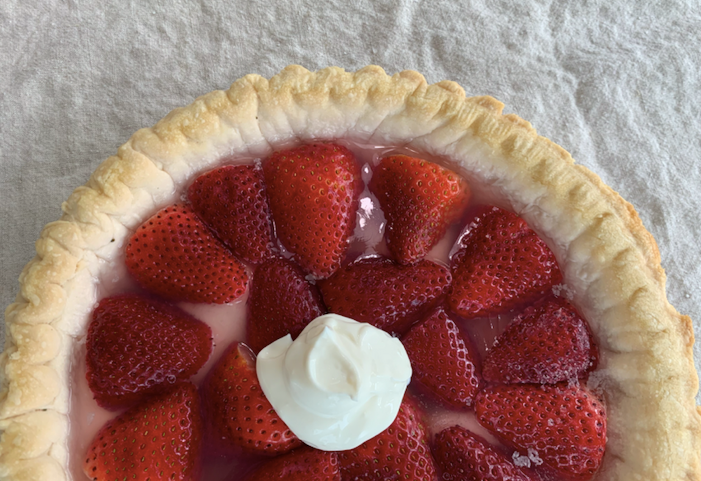 Strawberry Nuun Pie
Have you ever wanted to make Nuun into a pie? Probably not. But once you see how easy, tasty, and fun this recipe is you might just change your mind…
Ingredients:
Pint of Strawberries, rinsed and sliced
Pie crust (frozen is fine!)
4 Cups Water
1 Packet Gelatin
Nuun Vitamins Strawberry Melon or Nuun Sport Strawberry Lemonade
Instructions:
Bake pie crust according to package directions and then let it cool completely. Once cool, arrange sliced strawberries in a visually pleasing fashion inside the pie crust. In a large bowl, dissolve 4 Nuun tablets in 4 cups of water. When completely dissolved, remove three cups of Nuun and bring to a boil on medium-high heat. While Nuun is boiling, add gelatin to the remaining 1 cup of Nuun. Then, add the boiling Nuun to the Nuun and gelatin. Stir well for 2 minutes. Pour mixture gently over strawberries. Put in refrigerator and let rest until pie is firm (4-6 hours). For a perfect post-workout treat, serve Nuun pie with honey Greek yogurt for extra protein!