One Easy Way to Improve Your Heart Health? Have a Glass of Water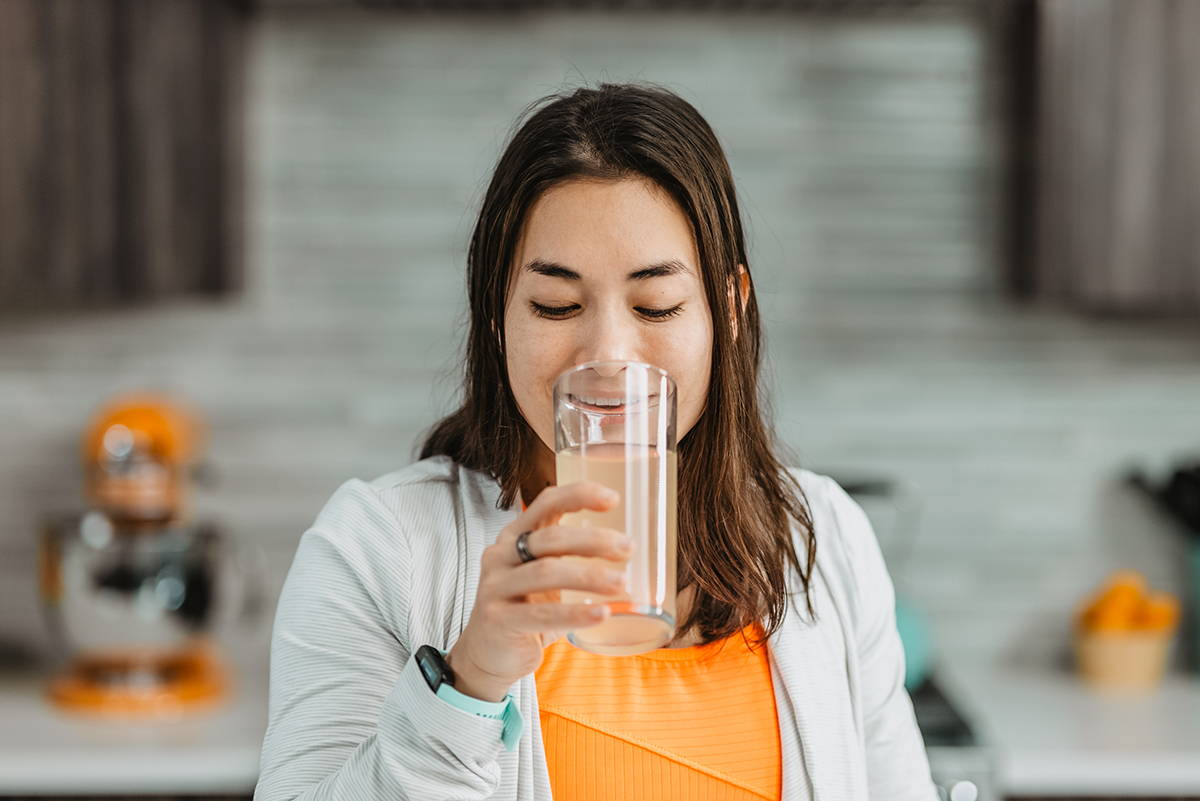 Good Hydration Is the Unsung Hero of Improving Heart Health

Nutrition is arguably the hottest topic for cardiovascular disease prevention, especially in February for American Heart Health Month. But eating well is only part of the story. Hydrating well is also a major factor in improving your heart health.
Here's why:
The heart works hard 24 hours a day supplying blood to every part of your body. Healthy, well-hydrated plasma (the liquid part of blood) is about 90% water, making it thin and easy to pump throughout the body. But when you're dehydrated, the water levels in your blood decrease, making it thicker and more difficult to pump.
That's taxing work for your heart. The effects of low water intake and thickened blood can include heart palpitations, high blood pressure, plaque buildup, blood clots, and other more serious heart problems. Some observational studies have linked chronic dehydration with a higher risk for future cardiovascular events.
How much water do I really need?
Eight glasses a day might seem like a lot, but it's actually a bare minimum! A recent study found that 1.8 liters (about 60 ounces, or 7.5 eight-ounce glasses) is the daily threshold point for maintaining optimal body function. But the data suggested that consuming less than the 1.8-liter threshold puts the body into water-defense mode and "may influence the risk of dysfunctional metabolism and chronic diseases."

Bottom line? The common recommendation for eight glasses of water per day is a good place to start, but you may need to add even more water based on activity level, high temperatures, chronic health conditions, alcohol intake, and other individual variables.
But what if I'm not thirsty?
Believe it or not, thirst is not always a reliable guide for fluid intake. Here's a surprising rule of thumb: If you feel thirsty, you might already be dehydrated.
What are the signs of dehydration?
A few signs that you need to increase your water intake include fatigue, lightheadedness, heart palpitations, and headaches.
Can you drink too much water?
It is possible, though it rarely occurs under ordinary circumstances. Over-hydration, called hyponatremia, occurs when water levels and electrolytes in the body are out of balance.
Hydrate for Your Heart: 4 Tips for Drinking More Water
Now that you know how much your heart depends on your drinking habits, you can make hydration a daily priority. Getting in enough water each day sounds straightforward, but it's not always easy to do! Hectic workdays and busy weekends can easily get in the way of hitting those hydration goals, so here are a few ideas to establish better habits:

---
1. Start early. Start your day on the right track by drinking a glass of water within 30 minutes of waking up.
2, Set up for success. If you sit down at a desk for the day, bring a pitcher of water and a glass with you for easy access and a visual reminder. If you head out for a day of errands, don't forget to bring a reusable water bottle with you so you can stay hydrated along the way.
3. Create reminders on your phone. If you find yourself forgetting to drink water, try using your smartphone to remember for you. Alarms can provide helpful reminders until drinking water becomes second nature and you get more acquainted with your own natural thirst cues.
4. Make it delicious. Sometimes, the taste of water is a barrier for people trying to improve hydration habits. If you crave a little more flavor, try adding lemon juice, sliced cucumber, or a hydrating electrolyte option like Nuun Vitamins.
"If you feel thirsty, you might already be dehydrated."
Improving heart health requires a holistic approach across your entire lifestyle and lifespan, and hydration is just one piece of that puzzle. But if you need another reason to kickstart your goals, do it for your hard-working heart. Pour yourself a tall glass of water, and drink to your health.