Welcome to Team Nuun Emma Coburn!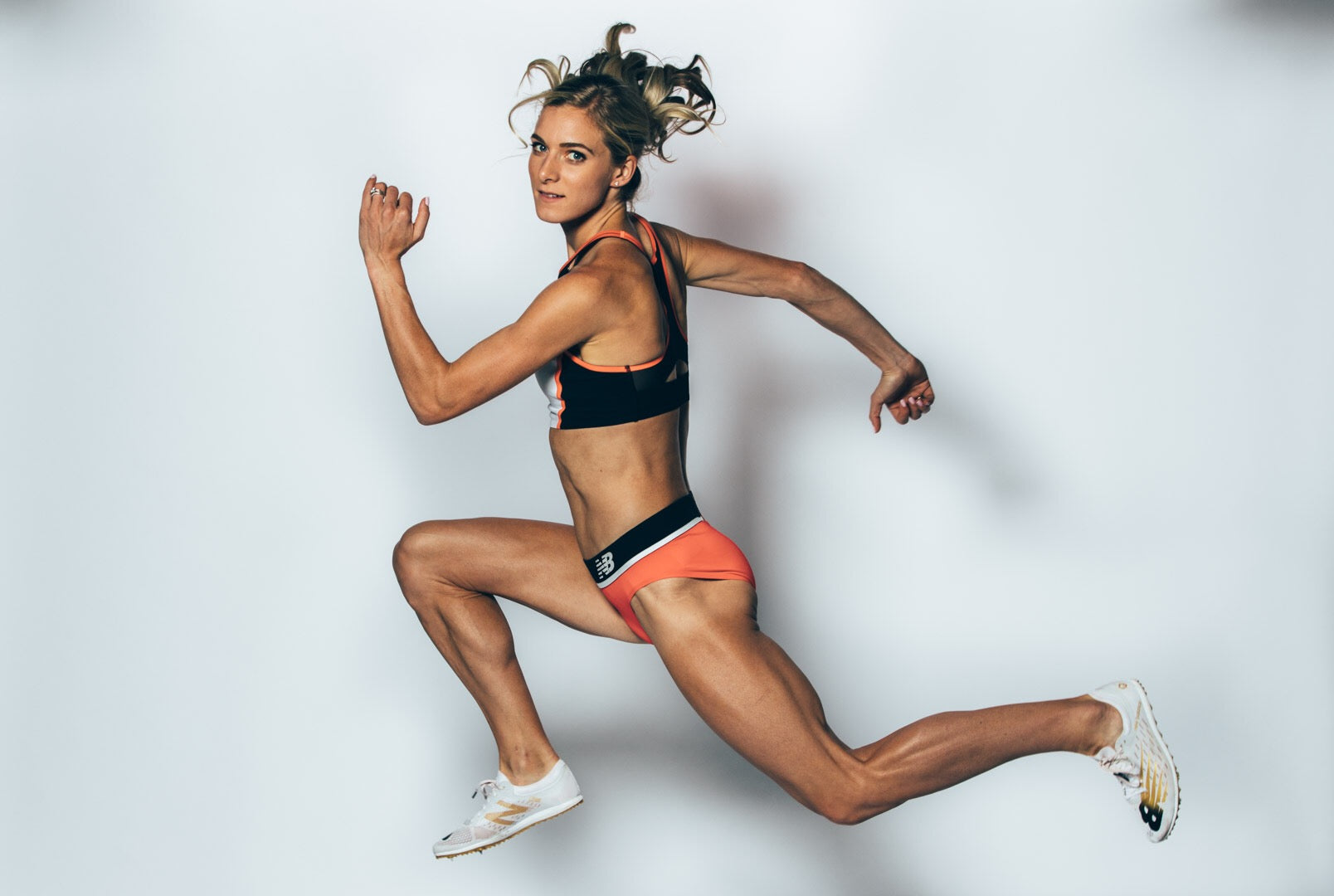 We are so excited to announce our partnership with Emma Coburn and support her through her upcoming training + lead up to the Tokyo Games in 2020! We interviewed Emma on some of her favorite things, her training routines, plus her career hopes and dreams:
+ Name/ Location/ Sport
Emma Coburn. Boulder, Colorado. Track and Field
+ Can you tell us what drew you to your sport in the first place, and what drew you to this level of performance?
I started running track in 6th grade (11 years old) because my older brother and older sister ran track and I wanted to be like them. There was an expectation in my family to get good grades and participate in sports year round. The only sport that my school offered in the spring was track, so we all ran track. I participated in other sports too, and always identified myself as an athlete but it wasn't until the end of my high school career that I started identifying myself as a runner. I always loved pushing myself physically in sport. I loved the challenge and the growth that you can find through training and competing.
As I progressed through my running career, my focus and drive has only grown. I am always trying to improve and be my best self.
+ When you're not running, what's your second favorite form of muuvment?
Running is my full time job, but I do like to support my running with going to the gym and lifting weights. I lift 3 times a week and found that it really makes me feel better on my runs. It keeps me healthy and feeling strong.
+ So, you just finished a killer workout, what's the first thing you're grabbing from your fridge?
I try to bring a smoothie to the track with me to drink after my workout and I make sure it is packed with protein. Protein is crucial for muscle recovery. After the gym, I usually make eggs, toast, and sausage. Or eggs and a bowl of yogurt and fruit. And lots of water. I try to drink a gallon a day of water- with electrolytes in it- a day when I'm in heavy training.
+ Early Bird or Afternuun Owl? Are you most likely to plan your workout in the morning or evening? Walk us through a day in your life.
I'm an early bird. I like to get my workout done in the morning, but most days I'll have a second run in the afternoon. On a typical workout day, I wake up at 7am, drink some coffee, eat a piece of toast with peanut butter and honey, and drink at least 1 pint of water with electrolytes in it (Nuun, duh!). At 8am I start getting ready for the workout and do some warm up mobility exercises as my house.  We usually meet at 9am for our workout, will run intervals on the track, and run a total of 10 miles. Then, we head to the gym to lift weights for an hour. After that, we are usually pretty hungry so go to brunch. After that, it's time for a nap. Recovery is so important for performance and sleep is a big part of that recipe. I'll typically have a second run, about 5 miles. After the second run, I'll cook dinner. Workout days are tough and so I'm usually in bed by 9pm.
+ Do you have any heroes/ idols/ mentors in your sport of choice?
One of my mentors in the sport is my friend, Kara Goucher. I admired her career for years before I ever met her. She moved to Colorado in 2013 and we trained together for 3 years. We have grown to be close friends, she was a bridesmaid in my wedding in fact. What I admire most in Kara is that she is one of the best runners in the country, while still being supportive to other women in the sport, and while using her voice to make track and field a better place. She showed me that being true to yourself, celebrating others, and pursuing your biggest goals can all exist together. Kara is a special person!
+What's your favorite flavor & way to consume Nuun?
I love the strawberry lemonade Nuun Sport. I drink a lot of Nuun Sport on a daily basis. One product that really surprised me was the Nuun Rest. I recently used it while traveling overseas and it was so effective at combatting the jet lag and giving me good sleep!
+ If we're talking big dreams, how do you want to be remembered in your sport?
I hope I can be remembered as an athlete that made people proud, that made young athletes feel motivated to pursue their goals, and that made a difference for my community.
+ What's the biggest obstacle you've had to overcome – mental or physical?
I've suffered some ill-timed injuries in my career that have been tough, both physically and mentally, to overcome. In the lead up to the Olympic Trials in 2016, I was suffering from an Achilles injury and was struggling with this injury for over a year. It was hard to take it day by day and not get panicked about the calendar and the approaching Olympic Trials. Obviously, that was physically tough to get through as well.  Luckily, I stayed patient and was able to win the Olympic Trials and win the Bronze medal at the Rio Olympics.
+ Race Wise: What are you most looking forward to this year?
I am looking towards the World Championships in Doha, Qatar. The World Championships are at the end of September. It will be the best people in the world!
+Anything else you want to say?
I'm excited to be a part of the Nuun family. I've been drinking Nuun for years and really believe in the product. I also love the values that Nuun has, clean product, clean planet, and clean sport.