Which Water Bottles Work Best With Nuun?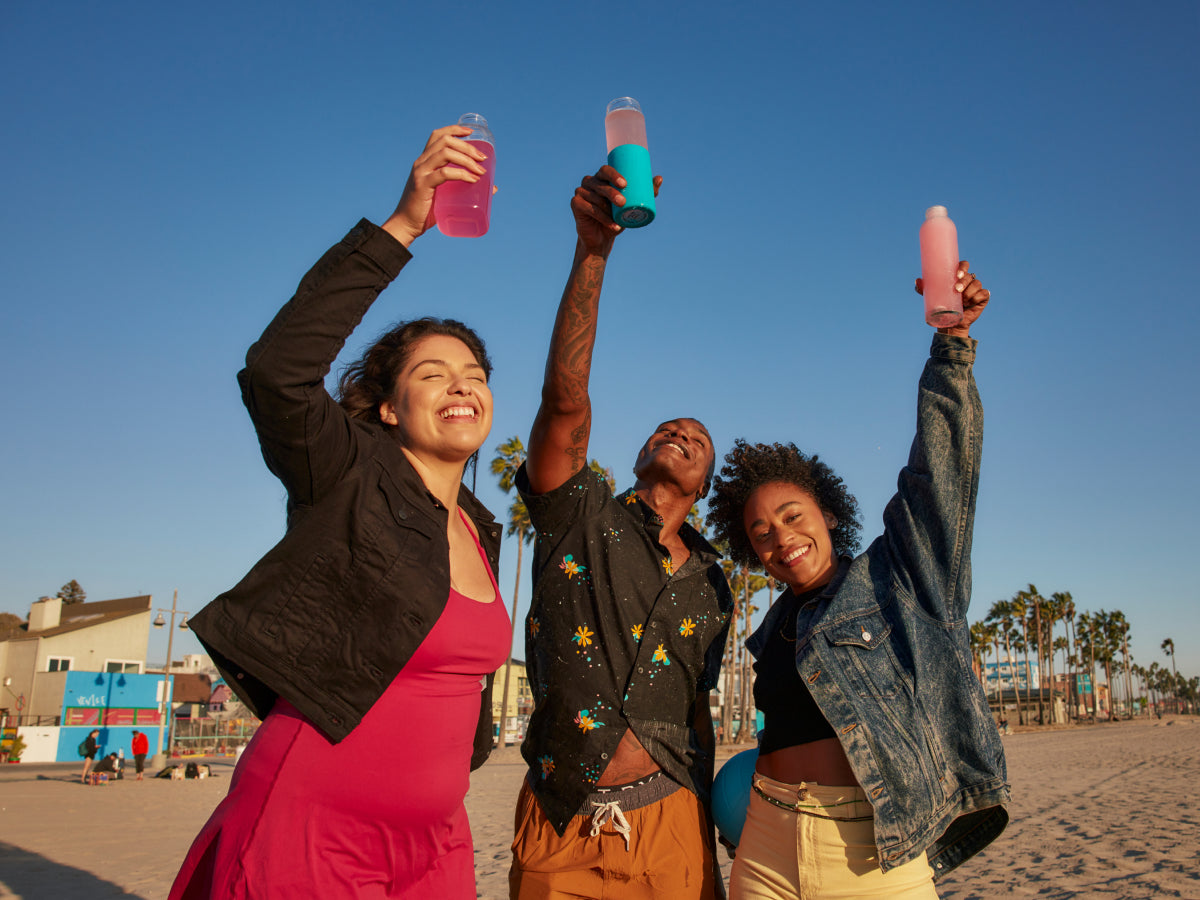 Which Water Bottles Work Best With Nuun?
Looking to green your fitness routine or ditch disposable plastic bottles for good? Finding a reusable water bottle you love is crucial. Make sure your water bottle works for your workouts, your workdays, and your favorite electrolyte tablet (that's us!) We've rounded up the best reusable bottles for drinking Nuun and compiled them in this handy guide below. Before we jump to the bottles though, let's explore some of the considerations that went into our decisions!
The Factors:
The "Plop" Factor- We wanted to make sure all our best water bottles included openings big enough to plop a Nuun tablet without having to break the tablet in half. We know some of you are going to split your Nuun tablets anyway (for faster dissolve times and fun flavor combos) but we wanted to ensure that if you were in a rush on the go you didn't have to do that to enjoy your Nuun.
The "Clean" Factor- We wanted to make sure all these water bottles for Nuun were easy to clean. Because Nuun is made with natural flavors and clean ingredients, it is possible for Nuun to go "bad" after a while. We wanted our selection to include water bottles that are easy to clean and keep "funk-free" as we say around the office. 
The "Green" Factor- Whenever possible we wanted to prioritize bottles made with sustainable materials or ethical manufacturing processes. It's great to use reusable water bottles to eliminate your need for single-use water bottles, but if you can take it a step further by supporting environmentally conscious companies, we think that's really super.
Best Water Bottles for Nuun:
The Firecracker, By Mobot: It's a water bottle. It's a foam roller. It's stainless steel and basically indestructible. If you're looking for a bottle that can go hard with you all dang day, from trails to gyms and then help you ease sore muscles at the end of the day this double duty bottle buddy is the one for you!
Soma 17oz Bottle: Made with shatter resistant glass and wrapped in a handy silicone sleeve, this bottle is a sleek hydration companion in six on-trend colors. It has a wide enough mouth to make cleaning and adding ice a breeze, and the company donates to charities aimed at ending the water crisis. 
Nalgene, 16oz: The OG of water bottles. Nalgene Bottles are basically indestructible and ready to sport your sticker collection. The extra wide mouth makes it possible to wash in a dishwasher and because it's such an enduring design there are tons of aftermarket accessories to customize your hydration experience.
Hydroflask: Not just for trendy high schoolers, Hydroflasks are seriously durable water bottles. Their stainless-steel interior and slip-proof coating on the outside means they can take a beating in your backpack or in the backcountry. Beverages stay hot or cold for hours because of their double wall insulation so fans of ice cold Nuuntinis rejoice!
Nuun's MiiR Bottle: It's an obvious choice and it's obviously awesome. That's why we put our Nuun branding on it! Durable, stylish, and cup-holder friendly this bottle is a perfect companion for all your adventures. Best of all, the purchase of this bottle helps give clean water to people in need. 
Do you have a favorite water bottle for drinking Nuun? Share in the comments below!