Don't Let Dehydration Slow You Down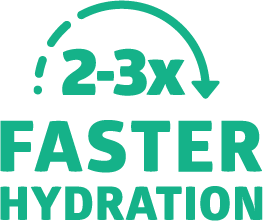 Nuun Instant relieves symptoms of dehydration FAST. When you're hydrated your body has what it needs to keep you active, alert, and ready for adventure. But busy lives, late nights, or extreme climates can make staying hydrated hard.
Our perfectly portable packaging fits in your bag or your back pocket so you're prepared no matter when or where dehydration strikes. Just add one sachet of Nuun Instant to 16oz of water and start sipping your way back to total rehydration.
How does Nuun Instant rehydrate the body so quickly?
The Long Answer: Our combination of Sodium, Potassium, Chloride and Glucose activates transport mechanisms that allows the body to hydrate faster because this combination binds molecules together and delivers key nutrients (water, electrolytes) into circulation, thus helping increase the rate of hydration and improving absorption. This formula also helps transport fluid and electrolytes from the stomach (its initial resting spot) to the small intestine, helping activate cellular rehydration.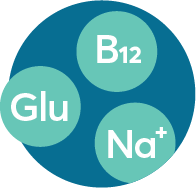 BUT WAIT, THERE'S MORE! Nuun Instant is also a Hypotonic Solution. This means it has a concentration (measured by osmolality) lower than your blood (hypotonic solution). Studies have shown that this drastically improves the speed and rate of fluid and electrolyte absorption. BOOM, Science.  
Rehydrate your body.
Recharge your batteries.

Nuun Instant is your life hack for faster hydration.  
Rehydrate your body.
Recharge your batteries.

Nuun Instant is your lifehack for better hydration.