5 Fall and Winter Camping Essentials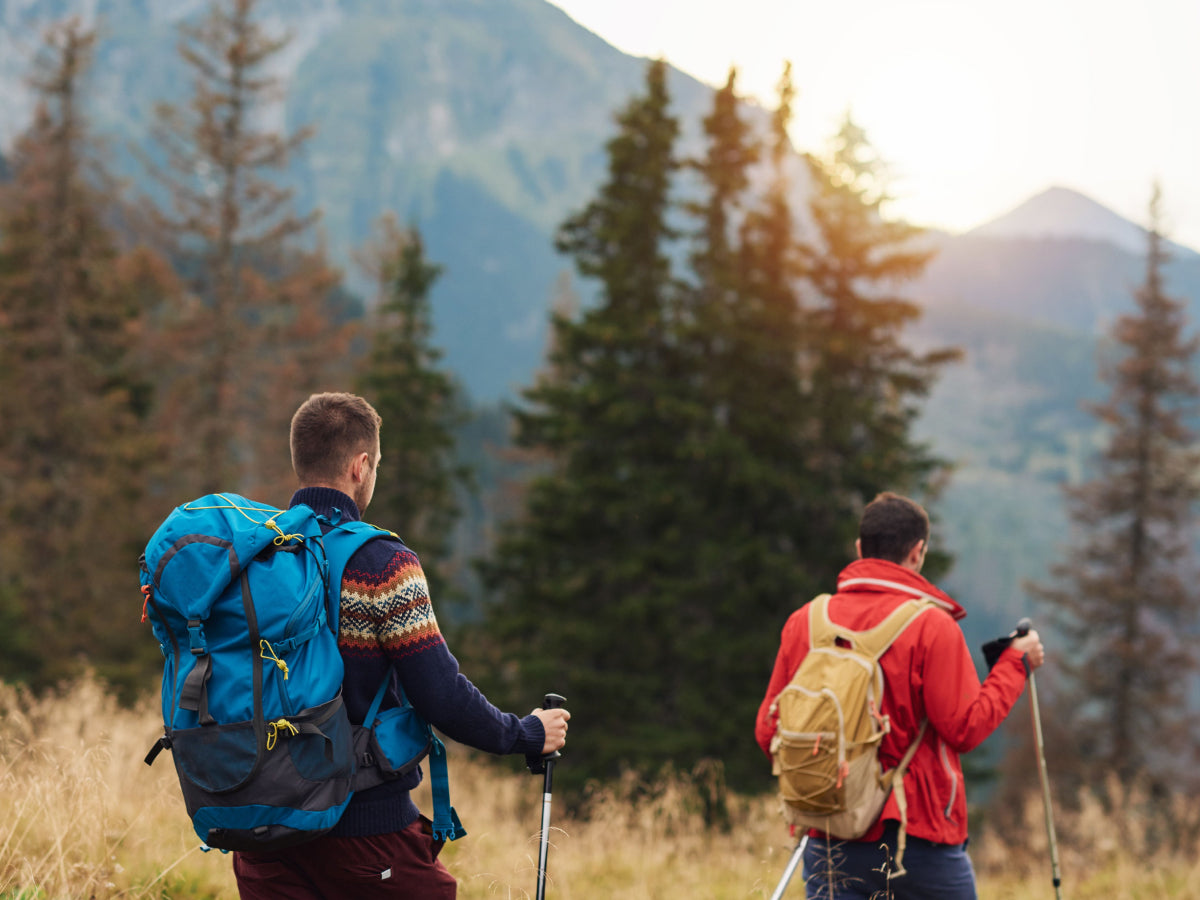 The warm and sunny spring and summer months are a time when many people flock to the outdoors. It's not uncommon to see families, friends, and solo travelers out camping and hiking bringing with them a variety of equipment and experience. If you're new to backpacking, or if you've only explored the outdoors in mild, dry weather this is a brief guide to a few packing essentials you might not yet know you need for the challenges of fall and winter camping.
A Sleeping Pad- Even if you're the type to bring a queen-sized air mattress with you when you camp, you're still going to want a sleeping pad. They're specifically designed to insulate you from the ground in a way that air mattresses aren't and sleeping bags can't. Though they are thin, they are very valuable when it comes to conserving your body heat. Plus, they can double as outdoor seating to keep your bum warm and dry as you wait for water to boil and watch the stars.
A Camp Stove- Depending on when and where you're planning to camp, you'll want to check with local authorities about potential burn bans in the area. If a burn ban is in effect you really, really shouldn't plan to make a campfire—not even a little one that you promise to put out all the way! Even if there's not a burn ban at your destination, the unpredictable weather of fall and winter could make finding dry firewood impossible. Skip the fumbling with wet matches over a pile of damp sticks and pack a camp stove where you can cook meals, boil water, and even roast marshmallows without worry.
A Headlamp, Flashlight, Lantern and Extra Batteries- In addition to cooler temperatures, fall and winter also have shorter amounts of daylight. This means you'll spend more of your camping time in the dark. Prepare for this with adequate lighting and extra batteries. Also, be sure to factor in the time of sunset if you're going on a long hike—you don't want to find yourself stumbling in the dark only halfway through a loop trail!
A Raincoat- No matter what the forecast says, there is ALWAYS a chance of rain when you go camping. With the cooler temperatures of fall and winter you want to be especially prepared for this possibility. A raincoat is a minimum. Consider waterproof pants and a backpack cover if you're going to be hiking.
Enough Water- Colder weather can be deceptive for hydration. People don't feel as sweaty and so they don't monitor their water intake as closely as they would in warmer months. Don't get accidentally dehydrated and don't count on being able to find fresh water along the trail or in the backcountry. Depending on weather conditions, streams can dry up, freeze, or stagnate into unsafe conditions. Have a plan for how you will hydrate and don't forget to include considerations for cooking and cleanup! Should you find yourself feeling sluggish, dizzy, or unusually tired while camping, possibly a sign of dehydration. Rehydrate FAST so you can stay sharp and have fun in the great outdoors. Nuun Instant hydrates faster than water alone, and comes in perfectly portable single serving pouches that you can toss in your pack easily for when you need it.
 One Extra Note:
If you haven't been camping in a few years make sure to test your equipment before you hit the trail. Metals corrode, tent poles vanish, and improperly stored sleeping bags can actually become less insulating! Do a full camping set-up in your living room with all the gear you're planning to bring just to double check you have the parts, pieces, and protection you need from the volatile fall and winter weather.