Can Spring Cleaning Be FUN?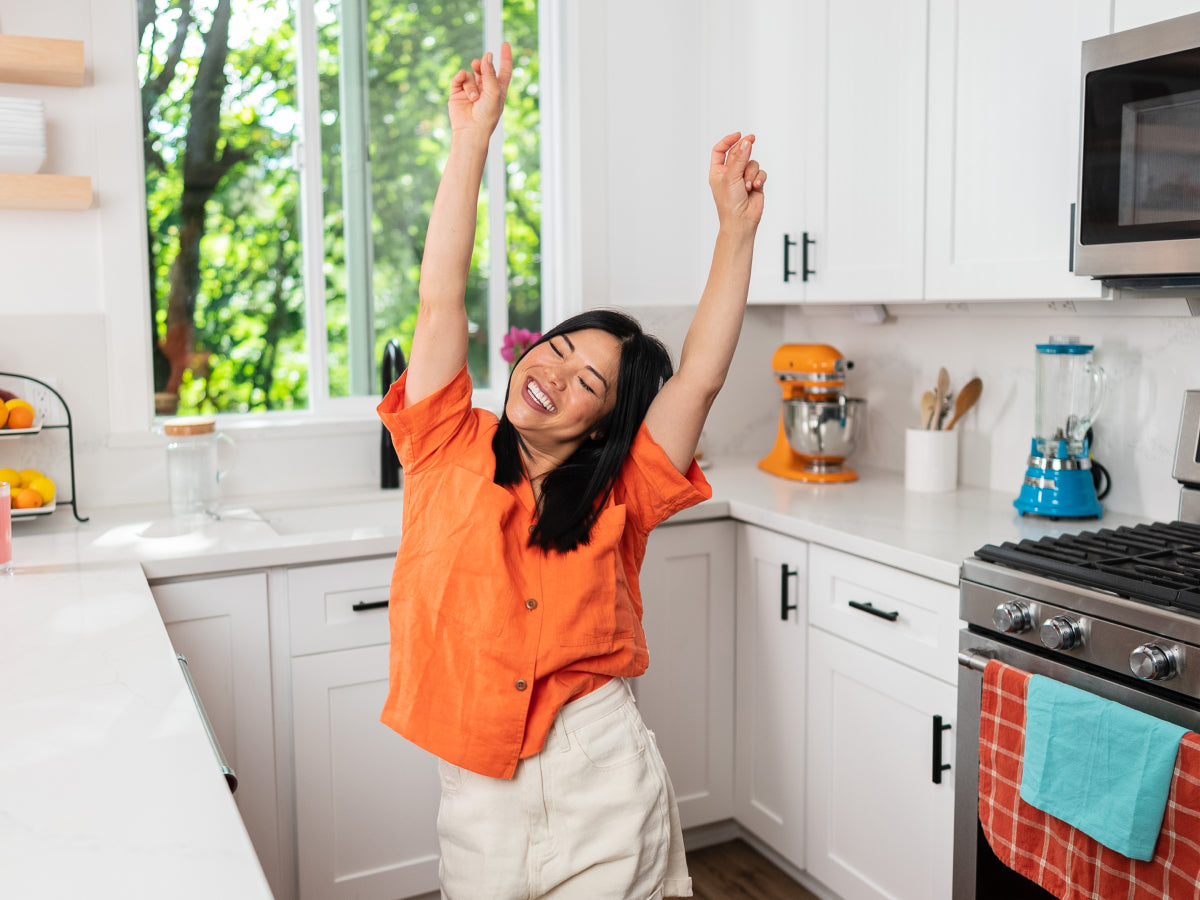 'Tis the Season… That's right, it's time to tidy. But don't let spring cleaning take the spring out of your step. Add these three ingredients to your spring-cleaning routine and get ready to refresh your home for an amazing year ahead!
One: Make a Playlist! Seriously, music has the ability to shift your mood and move your body put those good vibes to work with an upbeat playlist of your favorite jams, new and old. Looking for some recommendations? On Spotify we love the "Rise and Shine" collection as well as "Power Pop" for familiar favorite that can lift spirits and shake tailfeathers.
Two: Nourish Yourself for Success! Did you know that cleaning your home at a moderate pace burns about 170-190 calories an hour? With all the lifting, reaching, stretching, and scrubbing you're getting a full-body workout. And just like a strenuous workout, it's easy to burnout if you're not fully hydrated or fully fueled. Treat your spring cleaning sessions like any other physical activity. Hydrate before, during, and after with a healthy sports drink like Nuun Sport and make sure to eat an adequate number of calories before and after your session. If you need a little extra help getting enthusiastic about tidying up allow us to recommend Nuun Energy… With 80mg of caffeine, plus electrolytes it gives you that extra boost without all the extra sugar in typical energy drinks.
Three: Strategize! Make a plan for what you want to tackle in a cleaning session, gather the supplies you need, get set up, stretch, and get started! The extra prep work of planning ahead will actually save time in the long run as you will be more focused and your cleaning efforts will be concentrated on projects from start to finish, rather than just getting the first step of a bunch of home projects started. Want more info on how to clean like a pro? Check out this blog post!
Now you're ready to take tidying to the next level. Don't forget to hydrate!