How To Be A Better Ally To People & Planet, By Pattie Gonia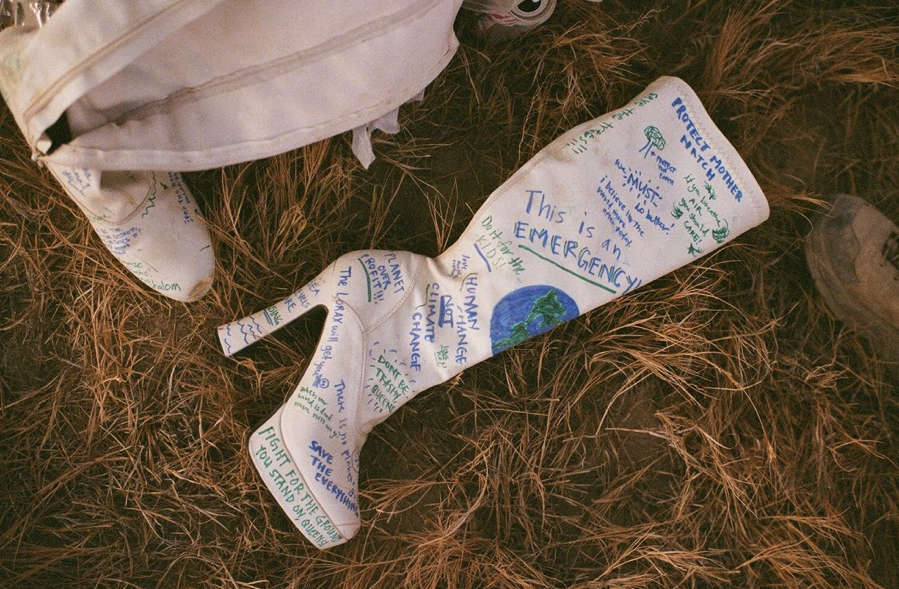 Pattie Gonia wears a lot of hats. From photographer to non-profit strategist, environmentalist to "backingbacking drag queen," she's an advocate for the outdoors in as many ways as possible. But perhaps most importantly, she's a self-described ally-in-progress. We asked Pattie to describe what allyship means to her, the importance of making mistakes, and what  steps we can all take to make the outdoors (and the world) a better place for everyone.
Let's face it, the last year has been a LOT.
If you're anything like me, you found yourself caring deeply about causes from Black Lives Matter to Stop AAPI hate to COVID relief efforts but often didn't know where to start or what to do.
Well don't worry, you're not going this road alone- I'm here to help you identify your own unique and intersectional actions to ally both people and planet! And as it turns out, the very same principles of allyship can apply to both allying each other as humans and working together as humans to ally our one true queen, Mother Nature herself.
First let's start here-
WHAT IDENTITIES DO YOU HOLD?
Your ethnicity, culture, sexuality, values and beliefs. 
Before we take action for people and planet, we must ask ourselves "What makes us who we are?" The lenses, perspectives and identities we hold can powerfully shape the action we take. 
WHAT BRINGS YOU JOY?
What gives you life? What gets you up in the morning?
Action as allies that bring joy, community and connection are the most sustainable and beautiful forces. So, don't go the road alone and don't get lost in the doom and gloom.
"Neglecting your joy will lead to burn out." - Dr. Ayana Elizabeth Johnson

WHAT ARE YOU GOOD AT?  
What are your talents, special skills, network, resources and privileges?
Often we think that the only way we can advocate for people and planet is by marching in a rally or donating money. While those things are great, chances are that you have so many other talents and skills you can use as tools to take action. 
For example-
You could use your talent of photography to photograph change makers, leaders and movements in your area.
You could create less waste recipes based on your culture's cuisine
You could start a conversation with your boss at work about having company get togethers be more eco friendly or create an employee resource group for Queer people at your company
WHAT NEEDS TO BE DONE?
What is the work that's available to me and only me? 
What are the climate and social justice solutions that are possible? What's the work that needs doing? 
"The thing about climate is that you can be overwhelmed by the complexity of the problem or fall in love with the creativity of the solutions." - Mary Heglar 
WHAT ARE THE COMMUNITIES YOU'RE A PART OF? 
As intersectional humans, we are a part of many ecosystems. Which ones can you directly affect? 
Truth is, you likely have access to spaces that others never will. Your unique relationships to those spaces and the people in them will lead to solutions that are hyper local and change minds in places that other people cannot reach. Maybe it's using your knowledge of agriculture in your rural town to create change. Maybe it's slowly, over time, opening a parent's or pastor's or boss' mind to the importance of Black Lives Matter.
No matter what you do, I want you to feel encouraged to start now! 
Let's get creative and use all the intersections of who we are to advocate for people and planet!
Additional Resources:
Advocates/accounts to follow on Instagram:
@intersectionalenvironmentalist
Resources: