Meet Grayson Murphy!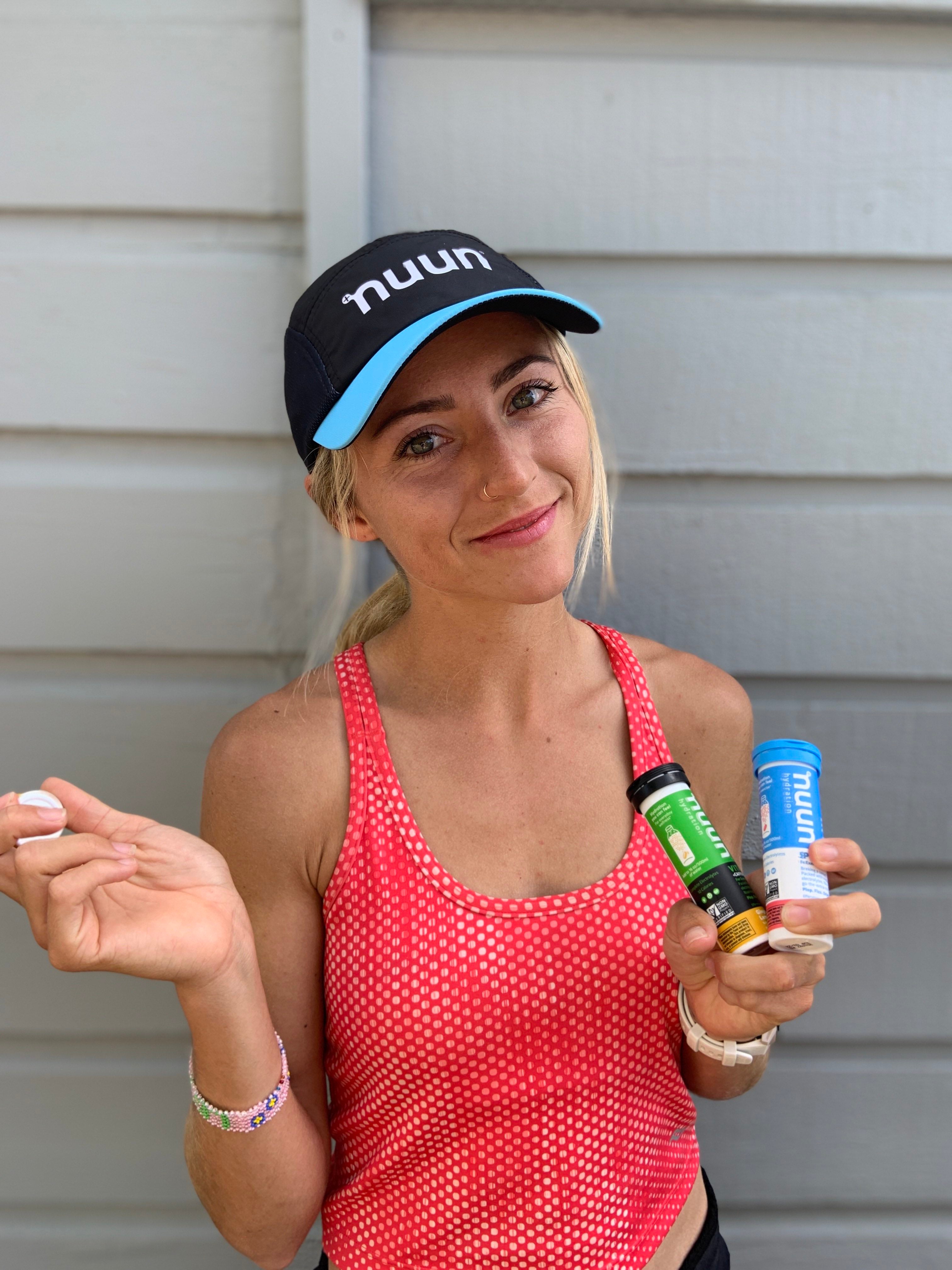 Get to know new Nuun Sponsored Athlete, and all around great gal, Grayson Murphy in her own words!  
+ Name/ Location/ Sport
Grayson Murphy/ Salt Lake City, Utah/ Trail, Road, and Track Running
+ Can you tell us what drew you to your sport in the first place, and what drew you to this level of performance?
I started running my sophomore year of college after quitting my long time sport of soccer. Joining the track/XC team at my new school was a way for me to make new friends and continue to be active and competitive in a different way than soccer provided. After 2 years I had realized that I had a real passion and talent for running and I wanted to see how far I could take it. That is still what pushes me to continue to pursue running at the elite professional level.
+ When I am not training specifically in either swimming, cycling or running, what's your second favorite form of muuvment?
After running, I do enjoy biking! I bike at least once a week as a form of xtraining. I also like to do yoga, rock climbing, and weight lifting!
+ You Just finished a killer workout, what's the first thing you're grabbing from your fridge?
Is this a trick question? Some Nuun! Probably accompanied by some eggs with spinach and avocado toast.
+ Early Bird or Afternuun Owl? Are you most likely to plan your workout in the morning or evening? Walk us through a day in your life.
I am an early bird! I like to get up early and enjoy the morning and because I often have 2 or more workouts a day, I have to get one done in the morning so that I have time to recover before my next workout later in the day. In between workouts I eat a lot, sometimes I nap, and I work part time for an engineering firm to stay busy and not get too bored!
+ Do you have any heroes/ idols/ mentors in your sport of choice?
My teammates both past and present! Of all the teams I have been on, my teammates have been the most helpful and taught me the most about the sport. I have stayed in contact with many old teammates because they are such great mentors and heroes in the sport for me.
+What's your favorite flavor & way to consume nuun?
Right now I am loving the fruit punch flavor over some ice, its perfect for summer! However, I did just learn how to make a Nuun-rita yesterday and that may become my new favorite!
+ If we're talking big dreams, how do you want to be remembered in your sport?
I want to be remembered as someone who accomplished big things in running in both track, road, and trail running. I want to break down the stigma that you can only be good on one surface or that trail running is an afterthought for the end of a career. I also want to be remembered as someone who blazed their own path and inspired others to do so with positivity and authenticity.
+ What's the biggest obstacle you've had to overcome – mental or physical?
A recurring obstacle for me to overcome is believing that I am enough. When you follow an atypical path and choose to do things that are unexpected, it is hard to front the doubt that people will throw your way. I am still learning how to be steadfast in my beliefs and to believe I myself even when other people might think that I am not doing things "right".
+Anything else you want to say?
Try to be yourself always and don't be afraid to break some molds along the way. It's never too late!
Give Grayson a warm Nuun welcome in the comments below!