Racing This Fall? Hydrate Like You Mean It!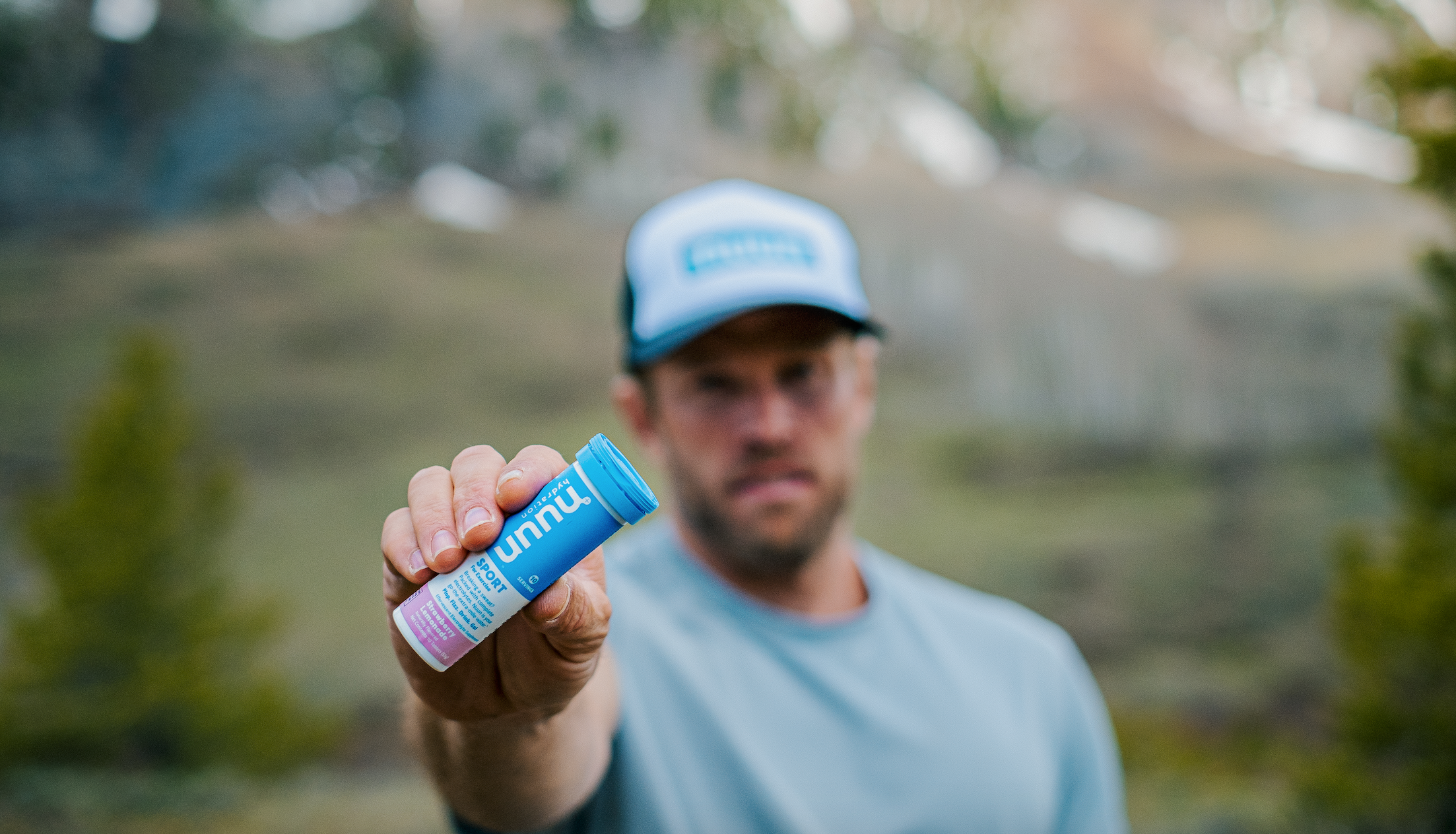 Fall training season is in full swing! If you're gearing up for a triumphant return to racing, don't forget the most important tool in your training arsenal: electrolytes. Whether it's your first big event or your first-in-a-whiiiile, healthy hydration will help you smash your goals and keep your body in balance.
NEW for training season: Our all-in-one hydration kit!
Our limited-edition Muuv With Nuun hydration kit is specially designed for runners in training mode. Here's what's inside:
→ Nuun Sport: Every time you sweat, you lose electrolytes. And if you're training for a half-marathon or marathon, you'll need LOTS of replenishing electrolytes on deck. This hydration kit contains 4 tubes of our most loved flavors — that's 40 servings of optimized electrolytes!
Fun fact: Most people know to replenish electrolytes after a run. But did you know that electrolytes BEFORE a run will take you even farther? Plan ahead and drink 16 oz of water + 1 tab of Nuun Sport about 90 minutes before you head out. You'll help delay the onset of dehydration and get the power of hydration during your run, not just after.
→ Nuun Endurance: When those long runs extend past the hour mark, you need specialized support to keep your body in motion. Nuun Endurance is our one-of-a-kind way to fuel your hydration and energy needs, with optimized electrolytes and 16 grams of hard-working carbohydrates. 
Fun fact: You can prevent stomach sloshing! During extended workouts, your body needs extra help absorbing H2O. Nuun Endurance was specially formulated to maximize water absorption and minimize the digestive issues every runner dreads.
→ Water bottle: For the longest runs, we recommend taking some water with you to keep the hydration flowing. The Muuv With Nuun hydration kit includes a running water bottle with easy-to-grip walls and an easy-open spout, so you can stay hydrated without missing a beat.    
Fun fact: Wondering when to take water with you on a run? Here are our guidelines to help you pack: Working out <30 minutes? Water intake is up to you. Drink to your thirst and preference. 60-90 minutes? Bring a water bottle! Aim for 16 oz of water for each hour of exercise, with a scoop of Nuun Endurance to replenish sodium and prevent sloshing stomach. 90+ minutes? Take your water + Nuun Endurance with you, and plan to drink 4-8 oz of water every 20 minutes.
Grab your all-in-one hydration kit today to take your training to the next level. Strictly limited supply! Shop now >>>