The Strange and True History of Kona Cola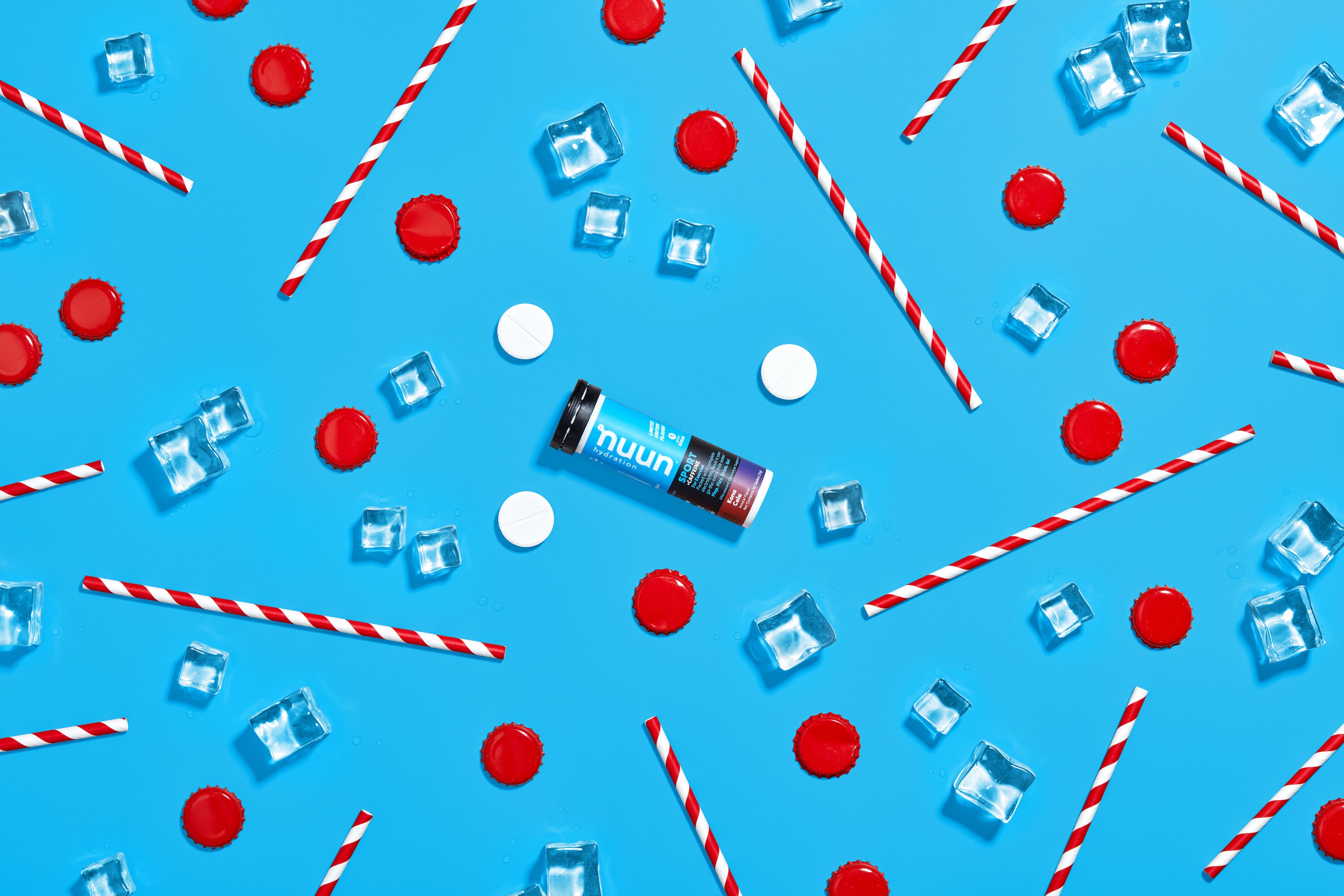 It has been called the best flavor. It has been called the worst flavor. It has inspired tributes. It has fueled workouts. It has a legion of outspoken fans. It has been discontinued since 2015. It is Kona Cola. 
While it was not one of Nuun's original flavors from 2004, Kona Cola made its mark on the brand as the first Nuun flavor to contain caffeine. Legend has it that idea for a cola flavored electrolyte drink came from the flat soda served on course at Ironman races. Some say that even the name Kona Cola was inspired by the location of the Ironman World Championship. What is known for certain is that immediately after its introduction customers had strong reactions. Some loved it. Some hated it. Everyone agreed that it didn't quite taste like a traditional cola, but for some people this was a huge positive and for some it was a huge negative. Either way, Kona Cola stayed in the Nuun flavor lineup for quite some time before fate stepped in…
 Kevin Rutherford came on as the Nuun CEO in 2013. A marathon runner and clean ingredient enthusiast he set out to optimize Nuun's product lines to be as lean, green, and clean as possible. As other flavors underwent reformulation to meet these new standards, Kona Cola ran into a stumbling block… It didn't seem to be possible to make the flavor without non-vegan ingredients and without the use of artificial colors. It was with a heavy heart that Nuun decided to end the production and sales of the flavor in 2015.
The years that followed were dark ones for Kona Cola fans…
As stock dwindled from shelves people became creative, actively trading tubes at meetups and races. Occasionally more tubes would be discovered (tucked away in forgotten corners of the Nuun warehouse) and they would quickly be consumed by eager Kona Cola fans at Nuun events. Since the retirement of the flavor hadn't been announced with much fanfare many Kona Cola fans had to find out the hard way that their favorite flavor had met with a bitter end. As requests for Kona Cola continued to come from customers, the Nuun team started a company-wide tally. As the years marched ever onward the number of tallies grew and the frequency of the requests never seemed to slow. It was clear to everyone that the flavor had a legacy all its own and that true Kona Cola fans would never cease in their quest to drink it again.
Thanks to advancements in flavor technologies Kona Cola has been reformulated and reintroduced as a fully vegan, fully clean flavor. This reformulation is not without its key differences from the original though. The first difference which is abundantly clear to consumers is that the flavor is…well… abundantly clear. New Kona Cola dissolves, not to the original slightly watery brown color, but to a bubbly clear color. The flavor profile is also slightly different. The original Kona Cola was modeled after a conventional cola soda, but for the new Kona Cola a bolder more natural/artisanal cola soda was emulated. You can expect to taste notes of cinnamon, vanilla, and clove in the mix. Plus, there's even a hint of ginger for that cola zing. In company taste tests the feedback has been overwhelmingly positive*. We know that for some the original Kona Cola flavor will always be their favorite, but we hope that those who try the new formula will enjoy it as much as we've enjoyed bringing it back to life for this limited time.
*We asked a guy in our office named Tyler to try both flavors for the first time in a "double-blind" taste test (we made him wear two blindfolds) and he said the new one is waaaaaay better.