Where'd the Tablet Line Go?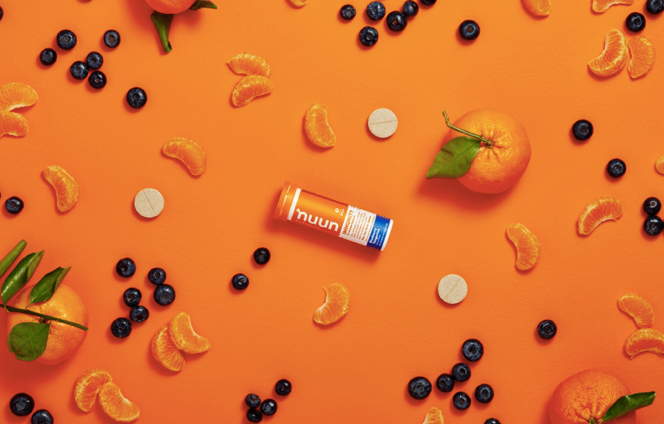 If you're a frequent Nuun customer, then you might have noticed a very small change to our Nuun tablets—not all of them have the "score" line down the middle anymore. While we have been very fortunate to not experience too many manufacturing issues in the wake of COVID-19, the sourcing of one binding ingredient became impossible as a result of supply chain disruptions. We have omitted this ingredient from our formula going forward and the only impact is that the tablets are no longer shaped with a score line.   This change in no way alters the taste, efficacy, functionality, or nutrition information of our tablets.
 We have been contacted by several customers with questions about this change and we'll answer those questions in this blog post.
Q: Are the tablets I received without score lines authentic?
A: Yes! They are authentic. At this time, we're not aware of any counterfeit Nuun tablets being sold on any platforms.
Q: Can I still break the tablets in half?
A: Yes! The tablets are still able to be broken in half, and in our very unscientific test of the process we didn't find them any easier or harder to break than the scored tablets. If breaking the tablets in half by hand is not an option for you, we recommend pre-halving your Nuun tablets carefully with a large knife on a flat surface. You may then place the split tablets back in the Nuun tube or any other crush-proof carrying device of your preference.
Q: What can I do if the unbroken tablets won't fit in my water bottle?
A: If for any reason you are unable to split the tablets in half to fit them in your water bottle allow us to suggest this blog which has a list of Nuun tablet-friendly bottle options which are easy to clean and environmentally friendly.
Q: What if I don't want to split the tablets but I still want electrolytes?
A:  We offer a few powder products that will give you the electrolytes you love without the tablet form. Our Podium Series is a three-part hydration/supplement system for folks who are working up a sweat and the new Nuun Instant is also an option for optimized hydration.     
Q: Will the loss of this ingredient affect Nuun in any other way?
A: Nope! Everything about the tablet is the same, but without the score lines.
Q: Will the ingredient change impact my food allergies or sensitivities?
A: Nope! We have not replaced the ingredient with anything so if you were able to happily consume Nuun in the past you will still be able to enjoy it without the score line.