How Does Nuun Fit Your Lifestyle?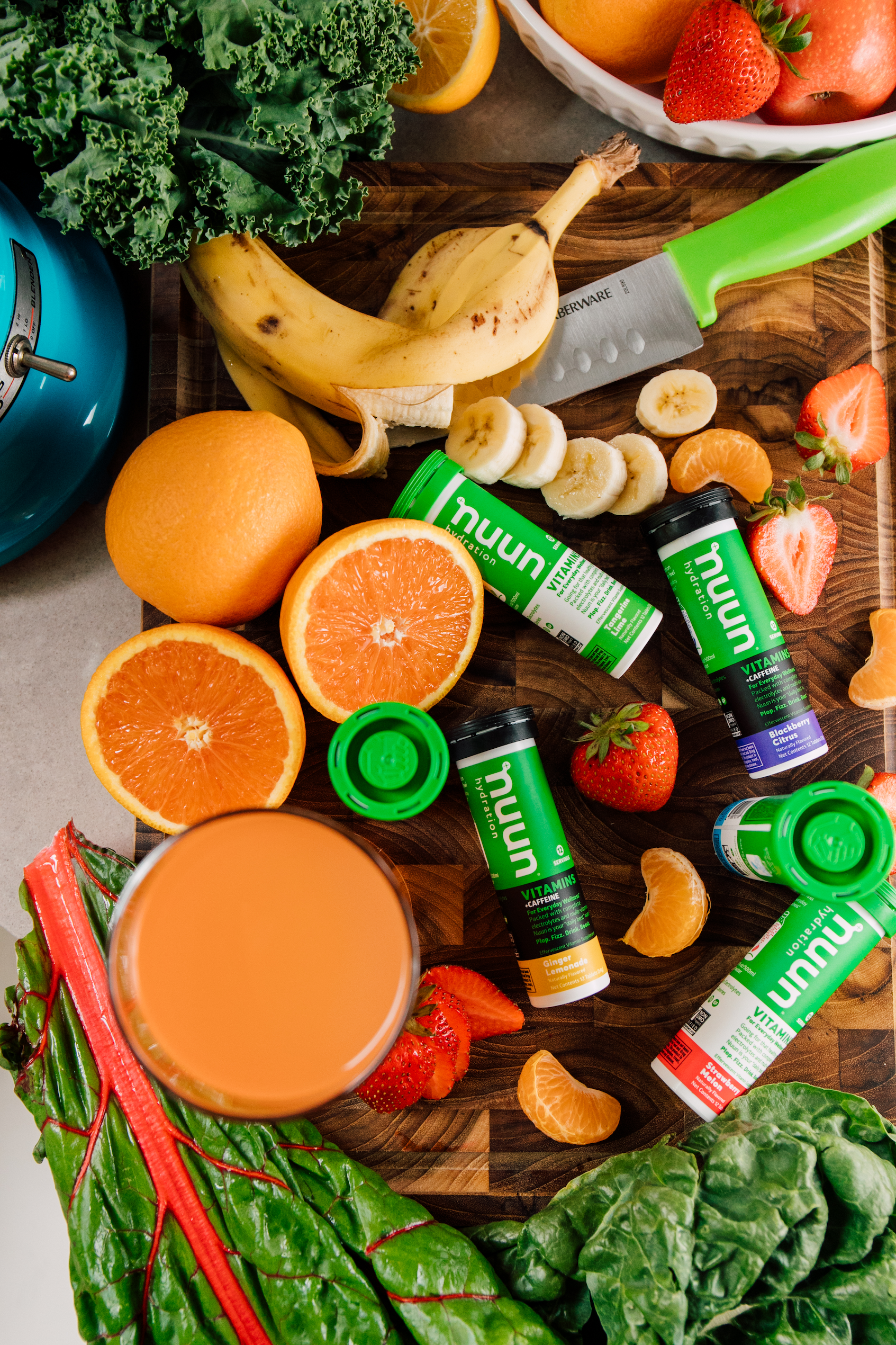 At Nuun, we're proud to make delicious hydration products to help people live healthier lives. But healthy living looks different for everyone, and many people have questions about how Nuun ingredients will, or won't, fit into their lifestyle. 
We've compiled a list of FAQs about Nuun ingredients and common lifestyles and dietary requirements. While diet and nutrition are highly personal and vary by individual, we hope these general guidelines will help you find the best electrolyte drink for your unique needs.
Is Nuun keto-friendly?
Individuals on the keto diet carefully restrict their carbohydrate intake, and often seek out keto-friendly electrolyte supplements to help prevent the "keto flu." So we get this question a lot: Is Nuun keto-friendly? 
Nuun was the very first sports drink to separate hydration from carbohydrates, and we are proud to offer a more keto-friendly electrolyte supplement than many traditional sports drinks, which can contain upwards of 30+ grams of carbohydrates. 
So in a nutshell: Yes, we consider Nuun keto-friendly! Our electrolyte tablets contain 4 grams of carbohydrates per serving, which can be a good fit for many keto and low-carb lifestyles. However, keto is a highly personalized diet, so the answer ultimately depends on your daily net carb allowance and personal preference. 
If you'd like to read more about one individual's experience with Nuun electrolytes, keto, and staying hydrated, please click here.
Is Nuun vegan?
Yes! All Nuun products are vegan. Our products are formulated with a plants-first mindset, and all are Certified Vegan by a third-party organization. With the Certified Vegan seal of approval, you can trust that our products do not contain animal products or byproducts and have not been tested on animals. For more information on Nuun's vegan certification, please click here.
Is Nuun Whole30 compliant?
The Whole30 diet excludes all added sweeteners, from real sugar to natural sweeteners like stevia. Nuun products contain both of these ingredients, so unfortunately they are not Whole30 compliant.
Nuun & intermittent fasting: Will Nuun electrolyte tablets break a fast?
Hydration is an important part of an intermittent fasting regimen, so we are often asked about Nuun electrolytes + intermittent fasting: Are Nuun products allowed during the fasting period, or do they break your fast? 
Intermittent fasting is a very individualized diet, so ultimately the answer depends on your personal approach. Some say that any food or drink over zero calories will break a fast, while some say that anything under 50 calories will not break a fast. Nuun tablets contain 15 calories per serving, so depending on your personal method you may or may not be able to enjoy our electrolyte drinks for intermittent fasting. (Please see individual product pages for more specific nutritional information.) 
Whether during your fasting or non-fasting periods, we hope you will enjoy Nuun as a way to boost your electrolytes and maintain healthy hydration throughout your intermittent fasting routine. 
Is Nuun gluten-free?
Yes, all Nuun products are made with gluten-free ingredients and Certified Gluten Free by a third-party organization. If you're intolerant or avoiding gluten, you can enjoy all Nuun products with confidence. To learn more about our gluten-free certification, please click here.
Is Nuun sugar-free? 
No, Nuun products are not sugar-free, but they are formulated with just enough sugar to aid the hydration process. For example, Nuun Sport contains 1 gram of sugar per tablet, which measures out to around one quarter of a teaspoon. 
Science has shown that while optimal hydration does not require high levels of sugar or carbohydrates, a bit of real sugar actually helps the body absorb fluids. So the sugar in our products performs a beneficial function, rather than just providing a sweet flavor. 
While some consumers require electrolyte drinks without sugar due to dietary needs, we believe that others will benefit from the hydrating powers of a small amount of sugar.
Are Nuun ingredients certified non-GMO?
Yes, all of our products are non-GMO. As part of our commitment to clean ingredients, you will find the Certified Non-GMO seal on each Nuun product. To learn more about our clean ingredient promise, please click here.
Do you have more questions about Nuun ingredients? If it's important to you, it's important to us! We will be happy to help as best as we can. Please email info@nuunlife.com for further support.