The Nuun Family Tree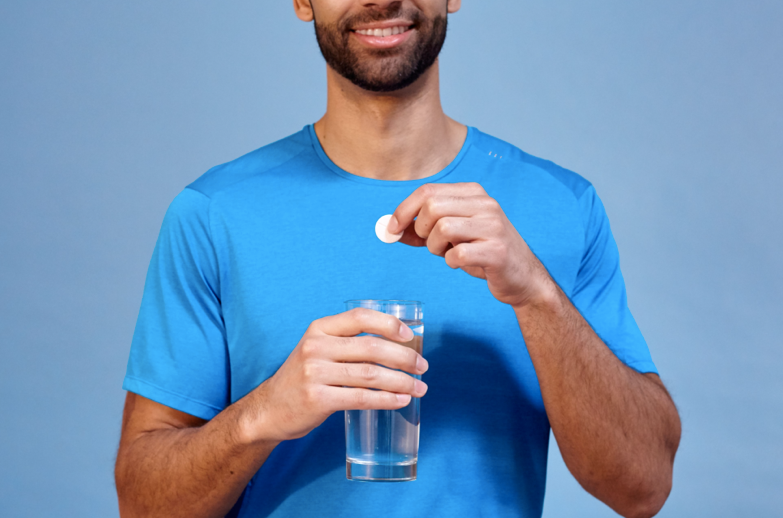 Whether you're new to Nuun or a longtime Nuunie, you've probably noticed that we have a wide variety of hydration products. In this blog post we'll give you an overview of each product family so you can see which Nuun fits into your hydration routine. Let's dive right in! 
The Original! Nuun was conceived as a product that would separate the benefits of sports drinks from all the sugar and carbs that they typically contained. Nuun Sport is this product. Designed to replace what is lost when you sweat, Nuun Sport contains complete electrolytes and only 2g of carbs. It's perfect for drinking before, during, and after a workout OR any time when you're going to be getting sweaty like mowing the lawn or spending a day in the sun.
We like to think of Nuun Vitamins as Nuun Sport's younger cousin. Nuun Vitamins also contains complete electrolytes, but at lower levels. Nuun Vitamins is designed for consumption on days when you're not working up a sweat but want to stay on top of your hydration and top off your vitamin levels with a tasty hydration treat. Nuun Vitamins contains 11 of the most under-consumed vitamins in the average diet and comes in 6 fantastic flavors. 
We like to think of Nuun Energy as an energy drink for grown-ups. No aggressive fonts or fake flavors needed. While some of our Nuun Sport and Nuun Vitamins flavors contain caffeine (40mg per serving) Nuun Energy contains 80mg per serving (roughly equivalent to a shot of espresso) for and enlivening lift. But there's more to Nuun Energy than just caffeine. While caffeine certainly plays an important role in putting extra pep in your step, our recipe is balanced with other energy supporting ingredients as well. Our vitamin B blend provides the nutrients bodies use to turn food into fuel, and ginseng has been shown to improve focus. 
It takes more than Vitamin C to support an immune system. Nuun Immunity was designed for total immune system support in mind and as a result contains vitamins, minerals, electrolytes, anti-inflammatories and antioxidants. Made to be consumed hot or cold, Nuun Immunity is balanced to be gentle on your body when you're feeling unwell while still delivering powerful ingredients to your immune system.
Did you know that many athletes are magnesium deficient? Did you know that a magnesium deficiency can lead to muscle cramps and trouble relaxing/sleeping? We did—and that's why we made Nuun Rest. Especially good for bedtime routines, Nuun Rest contains a well-rounded list of relaxation supporting ingredients to assist in your body's natural relaxation responses. Tart Cherry extract is especially beneficial for promoting better sleep.
The first step in The Podium Series workout supplement system, Nuun Prime is meant to be consumed 45-60 minutes before a big workout. With Vegan BCAAs, electrolytes, and adaptogens (panax ginseng) this plant-based pre-workout mix is designed to give your body the stuff it needs for peak performance.
First released individually, and now part of The Podium Series, Nuun Endurance is the streamlined hydration solution for workouts lasting longer than 90 minutes. When you're pushing your body in an extended effort, the physical needs of your muscles and organs change. In order to maximize hydration and performance, Nuun Endurance is designed to include the most efficient and effective ingredients so your system can focus on moving forward—not moving to the bathroom! 
The final step in The Podium Series system, Nuun Recover is packed with ingredients to help your muscle tissue repair and bring hydration back to your body so you can recover faster and get back to training sooner. Nuun Recover's formula contains Vegan BCAAs for fast acting muscle repair and L-Glutamine for immune support in addition to complete electrolytes for satisfying hydration.
When you need hydration in a hurry, Nuun Instant is the answer. Using a deliberate ratio of carbs and electrolytes Nuun Instant hydrates faster than water alone. It also has vitamins C and B12. Nuun Instant comes in single serving sachets as a powder and dissolves almost instantly with minimal stirring required. Nuun Instant is designed for those times when dehydration sneaks up on you (hey, it happens!) and you need a quick fix. Plus, the lemon lime flavor reminds people of a margarita…  
Harnessing the power of hydration by using the same rapidly rehydrating ratio of carbs and electrolytes, Nuun Immunity3 delivers immune system supporting ingredients to your body FAST. The number 3 in Immunity3's name stands for our formula's triple path approach to immune system support. Nuun Immunity3 contains gut health supporting pre-biotics, a robust vitamin blend, and electrolytes for hydration. Each serving of Immunity3 also contains 175mg of elderberry extract, an ingredient so amazing we wrote an entire blog post about it.
Have you tried all of the Nuun product families? Which is your favorite? Let us know in the comments below!